To those who are still skeptical that today's suicidal ethos throughout the West is related to the deranged altruism in the gospels let me remind them that, between 1879 and 1880, in the miserable industrial district of Borinage in Belgium, Vincent van Gogh, apparently imitating Jesus and St Francis, lived a kind of primitive and communal Christian life; gave his clothes to the poor sharing with them the food and even made their beds: all of which undermined his health to such an extent that he never again recovered completely.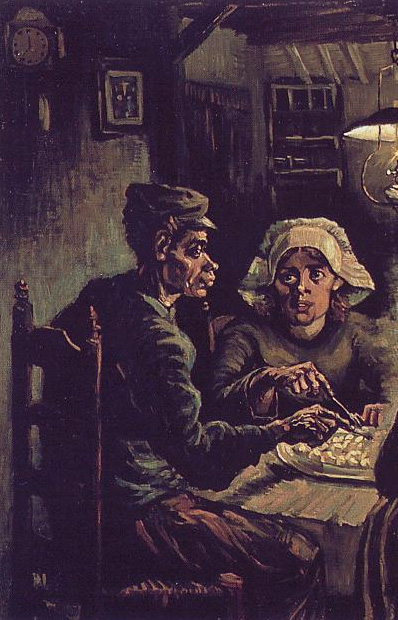 Staggering and with mental health issues, in 1883 he returned to test this doctrine of charity. In The Hague, where he engaged at the time the study of art, brother Vincent took a sick prostitute to live with him with one of her five children; then the woman became pregnant again by one of her clients. Brother Vincent took care of her, paid the medical expenses, shared his food and hunger, and wanted to make the prostitute his wife…
Why should we wonder when this "imitation of Christ" reaches levels of insanity such as bringing masses of non-white immigrants into our homelands (see e.g., my Christmas post)?