Or
How many Christians are there in the movement?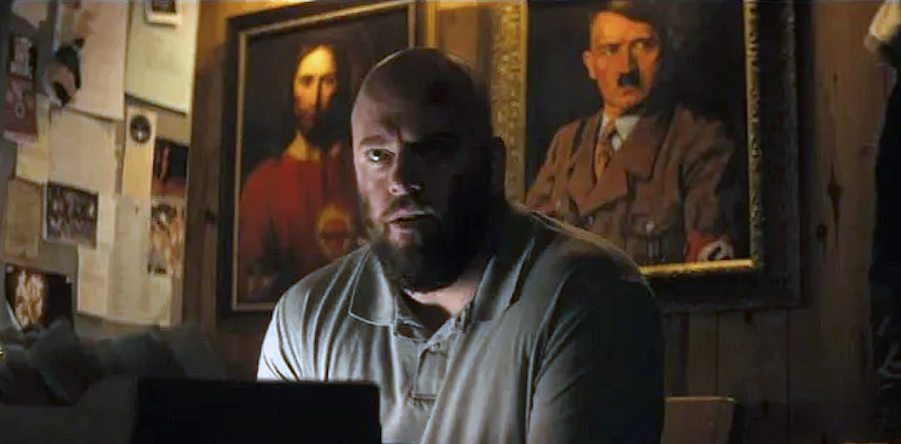 'The woke ideology, liberalism and all leftist or progressive ideologies are the final and ultimate fruits of the invasive weed called Christianity. Our Führer was 100 per cent right when he called Christianity the very first bolshevism'.
Let us consider the thousands of comments by semi-normies in The Unz Review, or the hundreds of comments in American Renaissance or The Daily Stormer. If the racial right were red-pilled (instead of merely purple-pilled), posts like what we said yesterday about John Mearsheimer would have already received a lot of comments. But Andrew Anglin just wrote: 'I have realized that I serve God Alone, and Our God demands that we crush idols. When Charlemagne was taming the heathens, he did not use pleadings and prose–it was all blood and fire'.
Of course, like most white nationalists, Anglin is wishfully ignorant about what William Pierce or Arthur Kemp have written on Charlemagne. For example, by 'heathens' Charlemagne meant those who refused to worship a Semitic god, in contrast to the Aryan Gods before the forced conversion of the Saxons. [1]
But Anglin's is not an isolated case. Can someone tell me what per cent of the people in the American racial right are Christians? Half? More than half? This is fundamental since, if our diagnosis is correct—see epigraph above—the American racialist movement won't get anywhere unless they become apostates.
Tomorrow I will post the last entry of the translation from French to English of Savitri's book. Her book gives me the impression that, regarding Christianity, people like us have been preaching in the desert. However, thanks to my free time starting tomorrow, we will continue with the German-English translation of another book, that of Karlheinz Deschner on the criminal history of the Jesus cult that Anglin and company follow. And I would like to use this post to thank W.R. for his contribution today. Since those of us who believe that Christian ethics is the primary factor in Aryan decline are a tiny minority, even an occasional donation helps us to move forward.
___________
[1] In the above-linked article Anglin confesses that he doesn't like to read. In addition to the two stories on the white race by Pierce and Kemp, I think he should read The life of Charlemagne by Thomas Hodgkin published by Ostara Publications, a racialist publishing house.