The petrodollar is the basis of the dollar as global reserve currency. And nowadays Saudi Arabia even refuses to allow US government agents to visit them to negotiate as they did before. While the world watches the US collapse internally, Jamie commented today:
There can never be a third world war because the second one has not ended yet. The USA never signed a peace treaty with Germany and even today is still occupied by USA forces (same as Japan). The war, the ideological war of quality vs. quantity, is still going.
Indeed: World War II was an ethno-traitor war in which the Americans betrayed themselves for the second time since the Civil War. That the war is not over from the West's POV is evident from the fact that Hitler and his Reich continue to be demonised 24/7 even more than seventy years after the fighting ended. If the white man doesn't wake up to this reality—if he doesn't focus on rethinking what happened in WW2—there is no way he will recover from the collapse of self-image he suffered after the war, and he will continue on the road to extinction.
This cannot be achieved as long as American white nationalists continue to worship the god of our ancestral enemies. For example, while I have been quoting Andrew Anglin both here and on Twitter these days, today, in the article 'Putin Holds Massive Stadium Super-Rally in Moscow – Glory to Russia', he wrote:
But those people look like me, and they worship the same God as me, so it is difficult not to feel a greater kinship with them than the multiracial, anal, atheistic hell that is current year America. I don't think that makes me a traitor. If it does, then I will say that I would rather be a traitor to my country than to my God and my ancient heritage as a member of Christendom.
But it is not this kind of betrayal, worshipping the god of the Jews, that I wanted to talk about today. What prompted me to write this post is that recently Richard Spencer has been writing some nauseating things on Twitter. I don't even want to link or quote them, but he goes around saying that he is one hundred per cent on NATO's side and that he even supports a no-fly zone in the present Ukraine-Russia war!
I remember when in 2010 Spencer opened his website, the now-defunct 'Alternative Right', distancing himself from the neocons and the war in Iraq. But not since I discovered white nationalism a dozen years ago have I witnessed a second blatant betrayal as the Spencer of 2022. The first betrayal was that which happened years ago with Matt Heimbach, on whom many racialists had pinned their hopes to lead a movement claiming to be National Socialist on American soil. We know what happened to Heimbach after the Parrott scandal, but even before that he had called the idea of discriminating against negroes who want to marry white women 'Satanic'.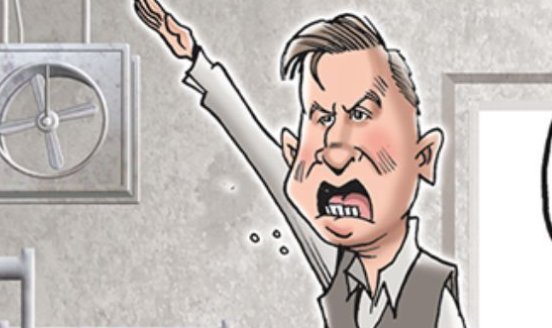 Fortunately, the vast majority of American racialists today don't identify with NATO's interests or with discriminating against blacks at the marriage altar. But still, it is important to record how Spencer has fallen from his famous speech in 2016, which made headlines all over the American media, and his hawkish neocon stance these days.