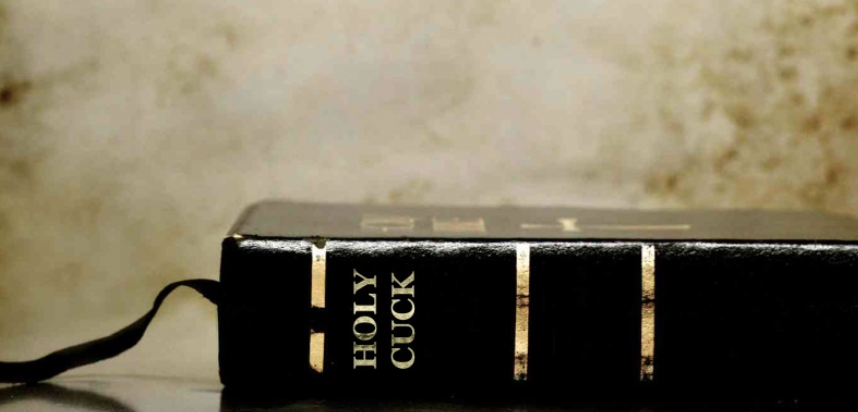 Let us notice here also, that for example Satan in Sanskrit means Truth. Meanwhile, in Hebrew and the Bible, it means Enemy. Since the Jews are the manifestation of Lies—we can easily conclude that the enemy of Lies is Truth…
Alas, it would seem that when Christians were killing their Pagan brethren, burning their women, torturing and beheading people that the idea of loving your Enemy—wasn't really that popular. Perhaps none of the Jewish priests ever read those passages. We shall never truly know. The entire concept of going around and destroying everything non-Jewish is found in the Old Testament though, so it boggles the Mind when modern day Christians somehow seem to disassociate themselves from the OT, claiming that Christianity is NT only—as if the idea of Christ would have any meaning at all without the OT…
This whole idea of God and the Jews is utter bullshit. What we see here is Jews pretending to be peaceful cockroaches, whereas their God is the supposed guy who wants to murder stuff…
Do you Christians actually comprehend that this is your God? This Voice that was talking to Moses and the Jews out of a Fire?…
This is God telling his fellow Jews how to work around non-Jewish nations. This is still the same scripture, Deuteronomy, the same Jewish bullshit Old Testament story. And if this is how the Jews are supposed to handle Nations which their God has destined for them to conquer—then you might begin to realize why all our European Faith, defined as Pagan by Jews, had to be destroyed…
When force didn't work, the New Testament with selling your possessions and all that other Communist nonsense, did…
Could it be that the Nature of the Jew did not change for the last several thousand years? You just got to ask yourself this—what makes you so sure that what was written in the Bible by the Jews is the Truth? You know how the Jews operate. What makes you believe that they changed their habits? Jews are supposed to get our Lands as well and you know what that means—genocide our entire people during that process…
Ironically, European converted idiots were killing their European brethren just and only because they didn't believe in the Jewish God. Let that sink in for a moment. These are all Jewish Tribal Laws and Commandments here. And to this day, Christians lunatics are willing to kill the true European people who follow the Blood and Soil faith of Europe—so called Paganism.
Absolutely amazing…
Can't you see the same Jewish ABC happening in all Abrahamic faiths? Can't you realize that these Jewish religions are a fake, artificial identity that is trying to win over your Natural blood identity?…
And the mission of them is to annihilate, kill and murder everything that is not going to Submit to this Jewish God. Since the definition of the White Race is Freedom and Truth—we are the eternal enemy of the Jewish religions: all three of them. They tried to tame us with Christianity, but it didn't work—now they will exterminate us…
Texas textbooks will teach public school students that the Founding Fathers based the Constitution on the Bible, and the American system of democracy was inspired by Moses. And you wonder how and why the Jews managed to then implant the Noahide Laws into America as well?
________
Read it all: here.