Siege's most recent entry is important. Let's take a look at Mason's words:
At present the worst enemies of a revolution happening in America are: the unbroken sway of the System's thought-control, i.e. the mass media; and the continued existence of this economy, as agonizing as it is protracted (and miraculous).
Regarding Mason's second point, Mike Maloney, like millions of normies, may be a perfect western idiot. But it is worth watching his first four videos of why the American dollar is going to suffer a great setback in our lifetime.
Regarding Mason's first point, there are limits to what one can say online. Perhaps a talented writer could write a series of novels in which the revolutionaries silenced the media by means of dozens of assassinations of anchors after the revolutionary front had warned: 'An anti-white message in MSM leads to certain death'.
Strategically, those novels would be quite different from the quintet of Harold Covington. I've recently seen, on Twitter, that the Covingtonista who appeared on the last WDH podcast believes it's possible to hostilely take over a piece of territory from the US and that, unlike what Uncle Sam did in Atlanta during the Civil War in the 19th century, and unlike the genocidal bombing of cities in Germany in the 20th century, this time Uncle Sam is going to behave and respect a neo-Nazi state!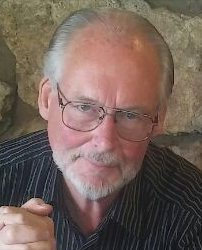 The Covingtonistas are dreaming. Mason is down to earth. Again, regarding his second point above, the System itself will do us the favour of collapsing its own economy (those who have not yet seen the first four videos of Maloney's course should watch them today).
Regarding silencing the media, we need a novelist with the talent of Covington who elaborates, in a fictional saga, the question of settling accounts with the media (as yesterday happened, in real life, in the Annapolis shooting).