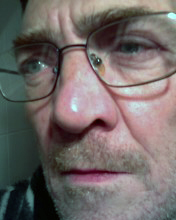 Our Spaniard friend, after changing the subject-matter of his blogsite La Respuesta de Europa for a long time (he's now a Gaia buff) finally returns to subjects of our interest. In his latest article he wrote:
I draw attention to the fact that the most ethnocentric ethnic group that has known this planet—the Jews, the chosen 'people'—is the one most determined to convince the rest of the peoples that ethnic differences among humans do not exist.
My translation above. Original source: here.