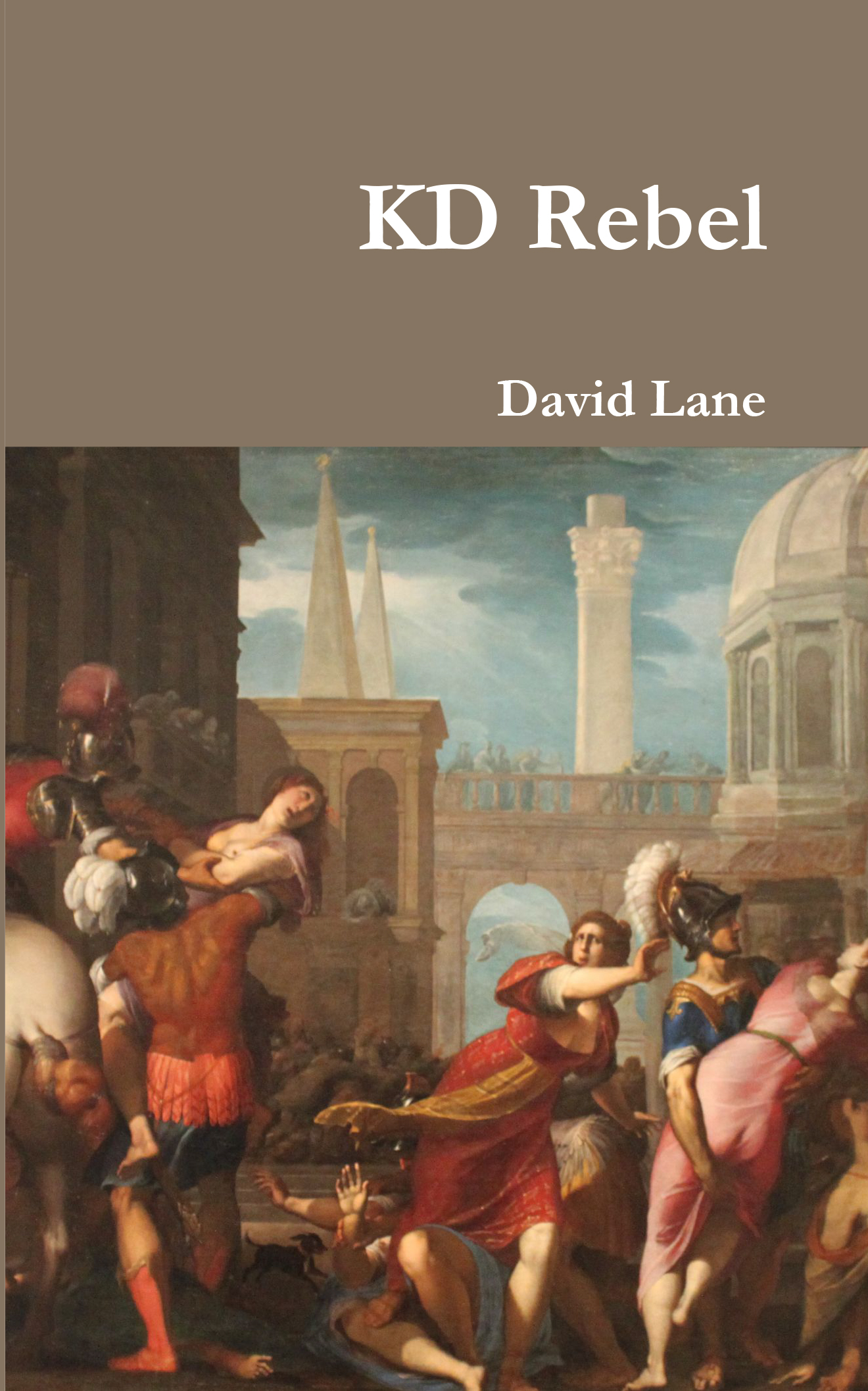 Chapter 1: The First Day
Lights dimmed in the garish nightclub except for those illuminating the stage. A disembodied voice proclaimed, "And now the Palace is proud to present the featured act of the evening, the most erotic spectacle ever seen by mortal man!"
Two stunningly beautiful young women entered the stage, a statuesque blonde, identified by the announcer as Candy, and a willowy brunette named Heather. Their costumes were a welcome change from the tawdry lingerie worn by the dreary strippers, most of them Skraelings, who had humped and bumped their way through previous acts.
Tennis skirts extended just inches below the juncture of their elegant legs. Halter tops color co-coordinated to their skirts revealed taut, trim midriffs, while bobby sox and athletic shoes enhanced their fresh, youthful appearance. The impression was of two wholesome girls, just past their teens, prepared for a sports outing. Others might have found their charms reminiscent of high school cheerleaders, flashing glimpses of lithe limbs and blossoming female mysteries. The dichotomy of modesty and temptation was overwhelmingly provocative.
The audience erupted in boisterous, vulgar and deafening applause, dwarfing anything heard earlier. However, the reaction of two men seated near the back of the smoke-filled club was dutiful at best, just sufficient to avoid undue attention. They were not risking their lives inside System territory just to watch a striptease show. The younger of the two was stocky, clean shaven, dressed in jeans and a sport shirt. He appeared to be in his mid-twenties. In response to the thunderous applause he leaned closer to his companion and commented, "Seems like White women are still the most desired creatures on Midgard, huh, Trebor?"
Trebor, a whip-lean man fifteen years older, sporting a short, neatly trimmed beard, replied, "Yeah, what few of them there still are."
As the raucous noise subsided, the sound of sensuous music could be heard. The two girls on stage faced each other within touching distance, and began to undulate in a provocative sexual dance, synchronized to the music. Their incomparable charms were blatant and undeniable. Equal in beauty, yet with complementary differences, they formed the ideal blend for visual erotica. The voluptuous Candy was the epitome of classic Nordic beauty. Her long shimmering tresses, the color of ripe, yellow wheat, swung freely around her shoulders. A trim waistline accentuated the matchless symmetry of her hips and breasts. Golden skin and flawless geometric curves of calves and inner thighs projected that effect which causes a man to literally ache with need and desire.
She was Aphrodite, goddess of love, sex and wanton lust, reincarnated in the flesh, reborn to command, perform and orchestrate primordial pagan fertility rites.
If Candy was the essence of Aphrodite, then Heather was a Vestal Virgin. Short brown hair framed a delicate face. A cute nose and expressive eyes proclaimed demure modesty. Her slender figure mirrored the nubile form of a nymph, just past puberty. Each exquisite inch declared the passion of first sexual awakening. She was girlish innocence, fearful yet eager, an irresistible invitation to be ravished and deflowered.
Looking deep in each other's eyes, the curvaceous pair began to flirt. With hands resting intimately on each other's hips, they performed in suggestive oscillation the primeval siren song of invitation and consummate carnal lust. To music they parodied the timeless amatory game of domination and submission, or seducer and quarry, of hunter and prey, that generates and underlies intense sexual arousal. Enhancing the fantasy with the allure of the illicit, the blonde goddess revealed herself as a sexual predator. Her hands roamed the velvet-smooth contours of Heather's bare sides and back, then strayed elsewhere, as if by chance or accident, brushing lightly over breasts and flanks.
Impertinent fingers undermining inhibitions while retaining deniability.
The lissom Heather played her role flawlessly, appearing unsure whether to welcome, or resist, the tantalizing and pleasurable caresses once forbidden to another of her own sex. She trembled in eager but apprehensive anticipation of increasingly intimate intrusions on sacrosanct female anatomy. Like a delicate exotic bird, hypnotized by a swaying cobra, the lovely image of innocence submitted to the immodest familiarity and impudent violation of maidenly decorum.
The young man sitting with Trebor asked, "Do you think they really are lesbians?" "No, Eric, it's highly doubtful," Trebor declared.
"I agree," said Eric, "but why are you so certain?"
Trebor pondered a moment, then expounded, "Men are programmed by nature to be voyeurs. A beautiful woman's body, performing the primal choreography of sexual temptation and arousal is the ultimate aphrodisiac. But men are also programmed to be jealous of other males. So two women performing together doubles the erotic effect with no threat from another male. These girls are paid to please a male audience. In this age, it's doubtful they had many inhibitions to start with, but if so, drugs probably overcame them. I'd bet my life savings that what we see is just an act."
"That's exactly my guess," Eric agreed, and then kidded, "What life savings?" Trebor only grunted in reply. Eric's question was reasonable, though. It was common knowledge that Trebor donated most of the plunder from his raids into System territory to needy Kinsland families. So it was doubtful he had any substantial savings. To date, unlike other KD veterans who had already captured a wife or more wives plural, Trebor had never taken time off from guerrilla warfare for the pleasure of female company. Instead, even as they spoke, Trebor's eyes roamed the room, and the younger man followed his example.
Pretending interest in the show, they circumspectly surveyed the crowd, hoping to spot the owner, one Sidney (Sid) Cohen. KD sympathizers in the Denver area had fingered Sid Cohen as a likely target for retribution and plunder. In addition to the Porno Palace, Cohen owned a chain of pornographic bookstores and theatres. Reliable sources reported that Sid was also a major cocaine distributor who used that drug to procure and control his stable of striptease dancers. Because the stars of Sid's stable were White women, he was a logical target for retribution. Past experience had shown that men like Cohen usually kept substantial sums of cash in their homes, hidden from tax collectors. Invariably the pervert could be "persuaded" to reveal the location of his money, and when necessary the combination to a safe.
Cohen didn't appear to be in the club at the moment, so the avenging duo settled back to wait for closing time.
"What percent of the guys in here would you say are White?" Eric asked his comrade.
Trebor considered for a moment, then replied, "Maybe twenty percent."
"That's what I estimated," the younger man agreed, adding, "This audience sure mirrors 21st century America: eighty percent Negro, Mexican, Oriental and mixtures."
"Yeah, and still the media calls them minorities," Trebor snorted.
While they had been talking, the action on stage increased in intensity. In the ancient, time-tested manner of all of her sex, Heather presented token resistance to Candy's amorous intrusions, knowing instinctively that female favors too easily obtained are seldom deeply treasured.
These subtleties were beyond the comprehension of the boorish spectators, who nonetheless responded with wild approbation to the unfolding drama.
Candy was always the aggressor, initiating each new step in the unveiling of feminine privacies. The coquettish squirming of Heather's supple body betrayed a growing urge to taste the honeyed fruits of verboten pleasures. The disrobing each of the other proceeded with artful elegance. Heather's saucy breasts, although less prominent than Candy's buxom mounds, were ideally proportioned to her slender figure, and equally stunning. Pert nipples projected in arousal from tempting aureolae, begging silently to be touched, savored and tasted.
The effect of such incredible beauty, enhanced by duality, now revealed in natural splendid glory, was so arousing of fundamental, primal lust that the crowd moaned collectively in awe and desire. Eric seized the moment of relative quiet to comment, "Damndest thing I ever saw."
"And hopefully their last such performance here," Trebor growled. "But you said it's all an act," Eric protested, assuming Trebor's comment to mean the two girls' life expectancy had just been shortened to hours at best.
"It is an act. I was speaking of those White girls exposing their goodies to Skraelings."
The conversation still left Eric unsure of Trebor's intentions. In the past, his comrade had been absolutely ruthless in exterminating White male race traitors, but he had been forgiving of wayward White women unless their treason was exceptionally blatant. Trebor often said that defense of the race was men's responsibility. Wayward women should be captured, taken to Kinsland, re-educated and impregnated. Indeed, such was now standard procedure for KD.
On stage, the girls' repertoire changed from subtle and suggestive seduction to shameless crudity, much to the delight of the vulgar spectators. Heather abandoned the last iota of modesty, the last pretense of inhibitions. In the throes of passion she sealed her own debauchment, inciting the blonde femme fatale to molest her writhing body, teasing with thrusting pelvis and coquettish wiggles of her shapely derriere.
Candy explored every inch of the captured brunette's charms with hands now devoid of tenderness. It was closer to rape than love. Her hungry hands violated the once-demure girl's charms with the most intrusive of indecent liberties. Soon the brunette's exquisite body was writhing in apparent rapture, punctuated with moans of ecstasy, concluding with the involuntary convulsions of intense orgasm.
The show was over. The girls separated and waved to the crowd, responding to thunderous applause. A cascade of wadded-up cash was thrown at the stage. As the girls retrieved the money and their clothes, a short, frizzy-haired, middle-aged man bounded onto the stage.
"That's Cohen," Trebor said. The menace in his voice was palpable. With a hand-held microphone, Cohen exhorted additional applause for the girls. Finally he and the strippers exited the stage, into what appeared to be a dressing room. The lights brightened and bouncers began hurrying customers out of the club.
____________________
KD Rebel is now available from Daybreak Press: here.