Some visitors might be wondering about why I don't talk much in the WDH Radio Shows. Reason is: it is extremely frustrating to be able to speak with oratory fire in my native language but find myself babbling in my second language.
Yesterday I responded to a commenter: "Too bad that I think in Spanish. In my native language I can talk as passionately, frankly, brutally and fast as those blog posts in English that people like you like. My tragedy is that in the Spanish-speaking world nobody likes me. This means that my fiery oratory potential can only be glimpsed through translations…!"
Back in 2009, when I lived in Spain, I had a YouTube channel where I started to face directly the camera to talk about the Islamization of Europe. I also talked about the serial killers known as the Aztecs and was the object of much abuse in the comments section of my YouTube channel, mostly from Latin Americans. I decided to completely change my audience by choosing English instead. But the way I did it was not through YouTube blogging but opening an account at Blogspot.
Now that my voice is being heard again on the radio show, the idea has occurred to me: Why not go back to the audiovisual format speaking in Spanish but this time using English subtitles?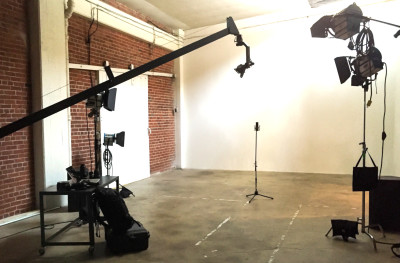 The problem is the hatred of course. I would need to purchase an expensive blond wig, exotic custom-fitted clothing and equipment for studio lighting to become unrecognizable among those in my town that otherwise would hurt me.
I can afford all that. But there's a problem. As followers of my views on Austrian economics know, I believe that the dollar will collapse and that those who save precious metals will find the purchasing power of their savings expanded a tenfold after the crash. So if you have gold or silver coins worth of ten thousand dollars, after the financial accident that is coming you'll actually have about a hundred thousand of purchasing power.
That's why I won't touch the precious coins I already have in my bank's safe deposit box. This means that, although potentially I could purchase the equipment and become the most fiery orator of the racist blogosphere, I have to content myself with my laconic interventions on the radio shows…
In the early 1970s Mr. Geert Halen of Warner Bros offered work to my father to do educational film-strips for children in the United States. In Hollywood I would have grown not only speaking English but learning the trade for audiovisual messages!
But my stupid father rejected the offer…