On the first of January I wrote: "From this post henceforth I'll add further entries only if I see big events in the news, more spectacular events than the Jihad attacks in Paris and San Bernardino last year." I indeed added posts about Brexit and the Orlando massacre, but deleted them because they were not the turning point events I originally suspected they would be. Conversely, Hillary Clinton's candidacy for the presidency of the United States is no small thing.
Whether or not she wins the fact is that Donald Trump has had to fight not only against the Democratic Party but also against his own Republican Party; the globalist corporations (who donate overwhelmingly to the Democrats), the mainstream media led by the tribe who hates the Aryans and even the US Department of Justice.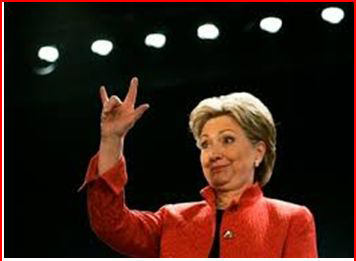 Independently of who wins in such a rigged system against Trump, the drama that is unfolding before our eyes is spectacular enough for me to settle accounts with a zeitgeist that has not only empowered a Negro as Commander in Chief of the most powerful military nation, but has no problem now to empower a Bitch, even against the law (the FBI has unashamedly covered up her crimes).
 
A Witch in the White House?
In my January post I said that, with the exception of Andrew Anglin, most white nationalists apparently have no problem with feminism. It is high time to analyze it. Feminism is another ingredient of the witches' brew that is killing whites around the globe (for the explanation of the "brew" metaphor see the first comment in the comments section).
In the following entries I'll be quoting from two disparate sources. The first one is a text of a BBC series, Battle of the Sexes in the Animal World, which uses very elegant language. After the scientific basis to understand animal sexuality has thus been exposed, I will quote extensively from the YouTube blogger Turd Flinging Monkey, whom I'll refer simply as "the blogger". This man has one of the most radical voices of the MGTOW movement (Men Going Their Own Way). Unlike the BBC videos, he uses crude language and even profanities.
It will take many entries until our point is sufficiently elaborated: why I believe that feminism is just another ingredient of the witches' brew. For those who don't want to follow us throughout the whole series, see my excerpts of what Arthur Schopenhauer wrote about women.
I'll leave this "number zero" entry of my War of the sexes series as a sticky post until the November 8 election: an election that the powers that be are aligned against the male.