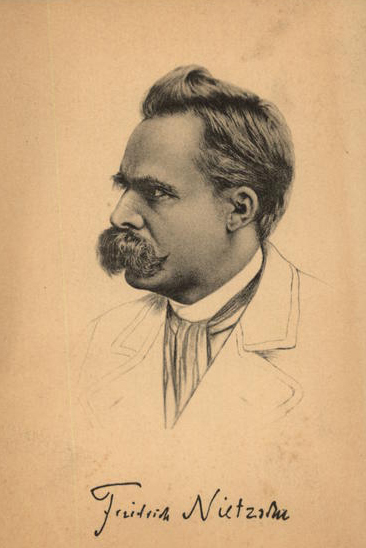 by Friedrich Nietzsche
Note of the Editor: I reproduce the following explosive fragment (for the 19th century mentality) of the Spring of 1888, that was not published in German until 1970, because of this comment in the previous thread:

Jesus is the counterpart of a genius: he is an idiot. You feel his inability to understand a reality: he moves in circles around five or six terms, which he formerly heard and gradually understood, i.e., has understood them wrongly—he has them in his experience, his world, his truth—the rest is alien to him. He speaks words used by anyone—but he does not understand them like everyone; he only sees his five, six floating concepts. That the real mannish instincts—not just the sex, but also those of struggle, pride, heroism—are never woke up at him; that he remained as backward and childish as the age of puberty, that belongs to a certain type of epileptic neuroses.
Jesus is unheroic in his deepest instincts: he never fights. He who looks something like a hero in him, as Renan, has vulgarized the type into the unrecognizable.
Take heed of his inability to comprehend something spiritual: the word for spirit is in his mouth misunderstanding! Not the faintest whiff of science, taste, mental discipline, logic has fanned this idiotic saint: as little as it has touched his life. —Nature? Laws of Nature?— No one has revealed him that Nature exists. He knows only moral effects: a sign of the lowest and most absurd culture. This must be noted: Jesus is an idiot surrounded by a very clever people—only that his disciples were not that smart. Paul was absolutely not an idiot! From it depends on the history of Christianity.