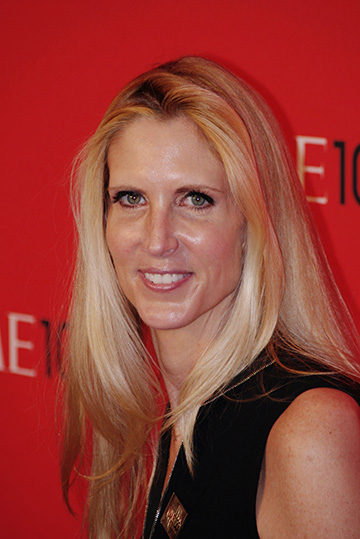 At 53 years old, Ann Coulter, a Christian fanatic who once said at a public lecture "I don't care about anything else; Christ died for my sins, and nothing else matters", and who, in one of her books, once characterized evolution as bogus science, seems an unlikely pinup girl for any advocate of white interests.
She's a never-married career girl who's "dated" non-whites, including at least one Jew. No white children ever issued from her shriveled womb, nor, at this point, will they.
White people are abolishing themselves, and Ann Coulter is a case study in how and why.