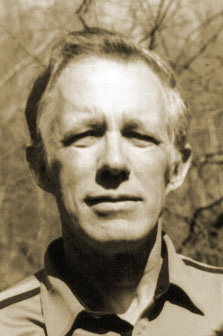 From The Fame of a Dead Man's Deeds:
An Up-Close Portrait of William Pierce
by Robert Griffin

In addition to the weekly broadcasts and book-selling activities, Pierce writes the copy for a members-only monthly National Alliance newsletter. There is also the irregularly published glossy magazine, National Vanguard, which the ADL [Note of the Ed.: a Jewish hate group] report says attempts to intellectualize the Alliance's racist and anti-Semitic agenda. The highbrow tone of National Vanguard contrasts sharply with the cruder, poorly-edited propaganda materials of other extremist groups and heightens the appeal the National Alliance has among those whom the report refers to as "better-educated bigots."
Explosion of Hate notes that other murderers and terrorists besides Timothy McVeigh appear to have been inspired by Pierce's violence-filled writings and pronouncements. In the 1980s a gang calling itself the "Order," after the elite paramilitary unit in The Turner Diaries, went on a crime spree which included bombing a synagogue, murdering a Jewish talk show host, counterfeiting, and robbing over four million dollars in an armored car heist. The Order's leader, Robert Mathews, was a member of the National Alliance and recruiter for the Alliance who once spoke at one of the organization's national conventions. Reportedly, Mathews told people that he was intent on being the catalyst for an uprising against the System like the one described in Pierce's book.
Mathews, who was killed by FBI agents in a shoot-out, has become a martyr and cult hero among right wing fringe elements and a model for others who would follow his lead. The ADL report cites the statement of then-publisher George Burdi in the skinhead-oriented magazine Resistance invoking Mathews' memory in the course of singing the praises of the National Alliance. Said Burdi: "The National Alliance is clearly the most forward-looking and progressive racialist organization in the world today, and it is no wonder that Robert Mathews endorsed them so wholeheartedly." Another example, authorities say a white supremacist group calling itself the Aryan Republican Army and led by a man called Peter Langan committed twenty-two bank robberies and bombings across Midwest between 1992 and 1996. Langan praised Robert Mathews and instructed his viewers to "learn from Bob." Not surprisingly The Turner Diaries was required reading in the Aryan Republican Army.
The ADL report lists a number of recent crimes that can be linked in some way to Pierce and the National Alliance. Among them:
In March of 1998, Dennis McGiffin and two others were charged with conspiracy to possess and make machine guns. FBI agents testified that McGiffin and the others were influenced by The Turner Diaries. They planned to form a "New Order" and talked of, among other things, bombing state capitols and post offices and poisoning public water supplies with cyanide.
In 1997, Todd Vanbiber, a National Alliance adherent in Winter Park, Florida, pleaded guilty to illegally constructing and possessing explosives and was sentenced to six-and-one-half years in prison. At a sentencing hearing in October 1997, a cellmate testified that Vanbiber admitted he planned to use the bombs against African Americans attending Fourth of July celebrations. A Federal complaint against Vanbiber alleged that he had met with William Pierce at his West Virginia compound for two hours and while there donated one thousand dollars to the National Alliance and purchased seven hundred dollars worth of its literature.
In December 1995, a black couple was gunned down near Fort Bragg in North Carolina in what prosecutors called a racially motivated killing. James Burmeister and Malcolm Wright, members of the 82nd Airborne Division, were convicted of the murders and sentenced to life in prison. Burmeister and Wright reportedly read National Alliance propaganda. Prior to these events, the National Alliance had been attempting to attract members among U.S. Army personnel at Fort Bragg. One of its activitists, Robert Hunt, a soldier and recruiter for the Alliance, rented a billboard and used it to post an advertisement and local phone number for the organization.
In April of 1996, Larry Wayne Shoemaker killed one African American and injured seven others in Jackson, Mississippi. According to his ex-wife, Shoemaker first encountered National Alliance propaganda in the mid-1980s, when he borrowed The Turner Diaries from a friend. She said her husband wasn't the same after he read Pierce's novel. "It was like an eye-opener for him," his wife said. "There was a distinct difference in him." Shoemaker soon began subscribing to Pierce's monthly publications.