Below, three apparently disconnected passages from "The Dying and the Dead" by Revilo Oliver. The whole text by Oliver reminded me David Lane's "Open letter to a dead race". I have written in this site that, if westerners don't atone for the sin they committed in Germany—and that means, ultimately, rejecting the Gregorian calendar and using instead Hitler's birth—, the white race will become extinct: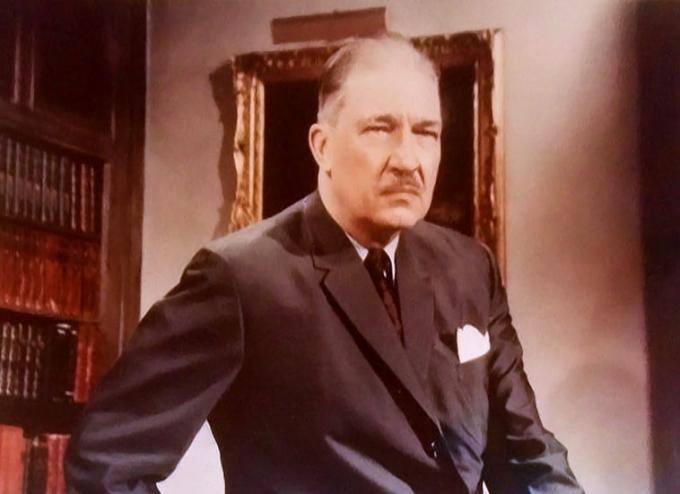 If Yockey had not been hounded to death by the Jews and were alive today, would he take again, without variation, the oath he took in 1946 when he left Wiesbaden, where he could no longer endure the obscene spectacle of the foul murders that the Americans were committing to please the Jews?
I will go from one end to the other of my beloved Europe. I know well that I shall be going only to a churchyard, but I know, too, that the churchyard is dear, very dear, to me. Beloved dead lie buried there. Every stone over them, every bomb-crater containing the pulverized bones of these dead, tell me of a life once so ardently lived, so passionate a belief in its own achievements, its own truth, its own battles, its own knowledge, that I know, even now I know, that I shall fall down and kiss those stones, those endless ruins, this blood-drenched, sacred earth, and weep.

But I surely also know that then, despite a convulsive rage at the perpetrators of this crime, I will again stand erect over this European graveyard and swear the solemn oath that to my last breath I will fight tooth and nail against those who attempted, in vain to be sure, to destroy the cradle of our Western Culture, with its unmatched accomplishments, with its deeds unique in the annals of Humanity. This, I, Francis Yockey, do solemnly swear!…
In 1945, in the devastated and desolate land of a nation of heroes, the American Army forced a German physician to save the life of a captive who had tried to commit suicide. The wretched man, who had surrendered in the mistaken belief that he was surrendering to civilized human beings, had contrived to find a piece of wire and twist it tightly about his throat in the hope of escaping the long, lingering, and exquisite tortures for which the self-righteous sadists reserved him.
The German physician grimly did what he was compelled to do, but he was a man. He looked the commanding officer in the eye and said calmly: "You Americans have done more than violate the law of nations. You have committed hybris. God will punish you, and if there is no god, Nature will."
Yes, Nature will…
So far as one can extrapolate from the present, disregarding our pathetic hopes for a psychological and biological miracle, there is one race which, by its own fatuity and degeneracy, seems likely to become extinct less than a century after it was master of the world.
END