Why is the white nationalist movement fraudulent? Because white nationalists don't really believe in their own shit:
• Any "nationalist" who says he hates Hitler is a phony white nationalist

• Any "nationalist" who says he supports homos is a phony white nationalist

• Any "nationalist" who promotes pop music is a phony white nationalist

• Any "nationalist" who embraces feminism is a phony white nationalist

• Any "nationalist" ignorant of the history of Europe is a phony white nationalist
How many are there in the American scene that hate Hitler or accept the homo agenda or listen popular music (this includes gyms) or accept women in what should be boys only clubs or are reluctant to learn basic facts about the Old World that allowed the New World in the first place?
If these guys are the cream of the Aryan people… you guys must be in good shape! Consider these epigrams and arrows taken from the site of Iranian for Aryans: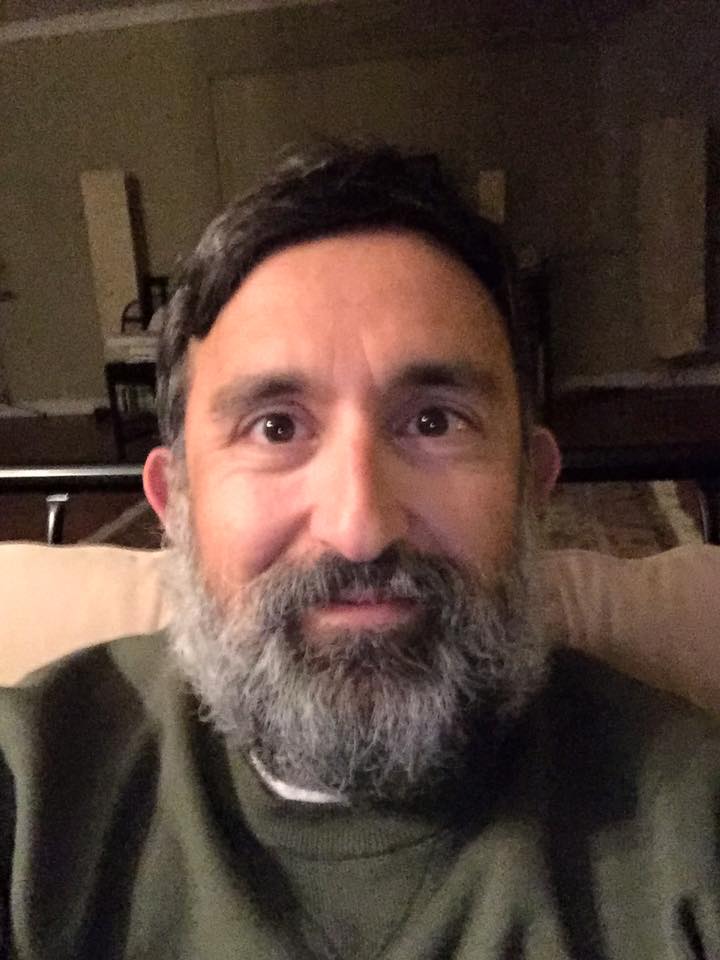 § The sign of the times is degeneracy. This term—degeneracy—sums up all that is happening to the West. As a case in point, witness the efflorescence of "zoo brothels" in Germany (here). What's amazing—is it really?—is that the zoophilic campaigners push the moral relativism card.
§ I am a staunch defender of the Western canon and I consider those who degrade it and marginalize it as my enemies.
§ White man, stop being such a degenerate. Your daughters sleep with niggers, they dress like strumpets, they behave like harlots, they talk back, and they abort. And to think that you have the temerity to be offended! What fatuousness!
§ Everything that this unlamented, for me, degenerate stood for was a direct slap to civilization and culture; especially, music. The strident cacophony, the profligacy, the words, the attire, the overall appearance, and the destructive aura of these retarded, sophomoric culture-wreckers damns them to eternal perdition as far as I'm concerned.
§ Sexual jealousy is one of the worst feelings a man can have. It is all-consuming and all-encompassing. Now I fully realize the importance of the traditional doctrine of marrying a virgin.
§ Hell is having to listen to and watch all forms of modern entertainment.
§ I'm sick of seeing young white women with tattoos.
§ I hate, I detest, I loath, I excoriate, I vilify modern "movies", "music", "art", "poetry", "literature", and every other flatus meant to represent modern "culture".
§ The "White movement" is no movement in the true sense. It is a loose aggregate—at best—of armchair loudmouths and pretentious pontificators. The overwhelming number of individuals who are either self-penned or peon-promoted "leaders" are half-baked intellectuals; to wit, those who spout off Evola and Nietzsche from one aperture while doing the same for rock'n'roll from the other, posterior one.
The pretenders, these pseudo-thinkers claim, disingenuously, that modern Whites, youth especially, don't like and can't digest the Western musical canon. They need, so they say, something more "up beat" and "relevant". In other words, let's teach them all the thoughts of the bigwigs from the Western past, which is somehow not antithetical, while pushing the "musical" excrescences of modernity. This is not only hypocritical, but otiose, since our agenda must be to invoke the Past in its entirety. Imagine, having a people who can quote Guénon while gyrating to AC/DC!
If such a group was ever to come to fruition, it would get nowhere. How can a mind house the soul of a nigger? It is a veritable abortion. And the people who talk big while listening to filth have no taste and they have no soul. The thoughts and milieux of great minds are antipodal to modern "White music" and even to musical modernisms of any and all sorts à la Stravinsky and Bartok. Can one even fathom a Nietzsche-like prophetic figure perorating such great and inspiring thoughts while contemplating offal?