by Benjamin Noyles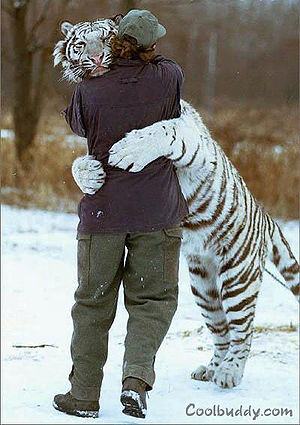 Starting with what to my understanding is the origin of a recent dispute, the appearance of RPN (Canada) President, Sebastian Ernst Ronin, on The White Voice (79:00). Sebastian: "Matt Heimbach is within the White Nationalist community, or Ethno Nationalist community, is a staunch Christian… He will always frame his perception of the world as a Christian"—this forming part of his wider argument that there needs to be an intellectual street fight where differences of opinion are hashed out in blunt terms. In a follow up Traditionalist Youth Hour – 2013-06-24 hosted by Matt Parrot and Matt Heimbach, this was also identified as the source of contention, and so will begin with that.
Both parties have completed a consensus on the "debate"—I don't think Heimbach would actually disagree with Seb's point that he is a Christian first, and that it is ideological.
I believe these are some examples that go some way to proving this with previous statements such as "I hate Hitler"; "if a Jew converted to Christianity, I would accept him as a brother in Christ"; (29:00) "I have more against a White Pagan than I would a Black Christian" (32:00). Rather than these being just differences of opinion, I will give Matt the benefit of the doubt that this is part of a thought out and consistent belief—it is polite society to go on that assumption, otherwise how would anybody expect to be treated seriously?
If these comments have been repudiated by supporters as naive folly, then for exactly that reason we should not be carving words of what are called "leaders of the New Right" in gold. I think this is where some people don't seem to understand the discussion, which hinges on the supposed infallibility of the Hug Box. In my opinion, any change in opinion by such persons is incremental and should they stumble on truth it will be used in such a way as to not be correctly seized upon. It is just wood, hay, and stubble.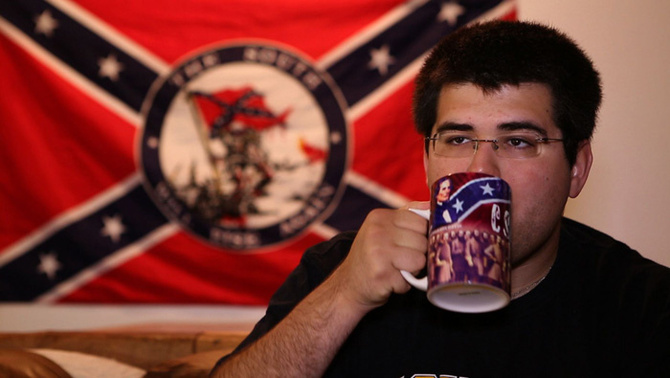 Matt Heimbach is a nice Christian kid, and I mean that obviously. I don't think he drinks, but I would take him to Burger King (and it would be on me). He also has balls, he is trying to make a point, and he looks like an intelligent man—however, those things acknowledged, it still doesn't help in the slightest. I have a legitimate concern that this thinking is deeply, deeply flawed. It is 100%, subverted race treason, and it is the sort of thing that some point down the line will blow up in everyone's faces. At that juncture there is nothing personal about that, but it is a fundamental concern.
This is where all the white knights come in. Even though on the face of it this should be an honest and frank exchange, the following is the "unwritten rule" of the "new" White Nationalist movement: Any criticism of a "figure" who identifies as a white racialist in such a time as this where "we" are in numerical weakness—is in itself divisive and counterproductive.
The basis of this position is the argument that we must preserve harmony at any cost, so they do everything possible to reduce friction, despite friction being the concomitant of motion. You would think that a living and expanding movement has a certain quota of difficulties as the result of its life and activity. There is only one human society that has no disagreements; it is called a graveyard. Under this system, inside the "Hug Box", everybody is a winner, but the penalty is sterility and lack of achievement. The question is who really benefits from this? When you have a situation where instead of embracing criticism you have people reacting emotionally, what is it exactly that they have to hide?
Calling somebody out is not a curse—if it is false the individual only has to dispel that claim. If this criticism cannot be dispelled, then it was justified in the first place. Defection of the kind we have seen is clearly done with the deliberate intention of drawing "personal attacks" —because it has to be asked, "Why are you beyond criticism?" This can produce unkind assertions to the contrary.
I believe that [Matt] Parrott correctly summarised Ronin's position as follows: "He doesn't want a group hug, he wants to defeat the various factions of the Ethnic (sic) Nationalist community, and come out victorious." Knowing Seb, this may very likely be his exact intent and strategy. If this is so, it would seem to be a reasonable tactical progression towards the very objective that Parrott himself identifies.
The truth of the Hug Box is that it is an ugly, poisonous, rubber spiked commode. Why did an "attack" on the views of an individual incite a community response? On the face of it this is strange as the only thing the New Right culture does is debase and criticise—it is in its stated mission. I remember Jonathan Bowden defined as the "critical analysis to revive inegalitarian cultural forms that have been dispriveledged" for what purpose?
"First the fight – then pacifism." – AH
(Read it all, here.)