The following is Metapedia's lead paragraph of its article on Wikipedia.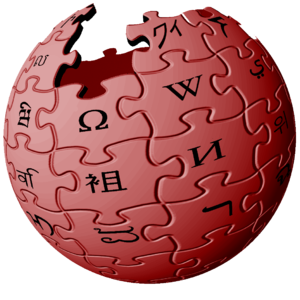 Wikipedia is a far-left and Judeocentric, multilingual wiki project, censured by an internal bureaucracy of tribal editing clans to conform to a largely neo-Marxist and Zionist viewpoint. While the sheer multitude of articles means that some pieces fall outside of this paradigm, where it matters most Jewish ethnocentrism is enforced. The project was founded in 2001 by Jimmy Wales and Larry Sanger, with money obtained through the Bomis pornography ring. At present Wikipedia has around 16 million articles in 253 languages. While the Wikimedia Foundation which owns the project is based in San Francisco, California, the main Wikipedia servers are in Florida, with additional ones in Amsterdam and Seoul.
The personal philosophy of its founders emerged from a supposedly "libertarian" college student worldview of Rand and Hayek. As with free-market fanaticism in real life, this ideology contained within it, the seeds of Wikipedia's own undermining. Drawn by the desire to control the flow of information transmitted to the masses, various editors of Marxist and Zionist political persuasions, were able to secure for themselves administrative positions, through persistence and playing the community game tactfully. They proceeded to organize themselves into bureaucratic clan groups, which come together to manipulate articles with their own bias agenda and de facto run the asylum over at the madhouse.
While many objectionable forms of propaganda, utilizing emotions and epithets exist in Wikipedia; such as promotion of so-called "global warming", the homosexual agenda, branding unpopular scenarios "conspiracy theories" [Chechar's note: only on this one I agree with the wiki], previously dubbing eugenics "pseudoscience" and so on. The most insidious and vulgar form of bias is its toleration of hatred against the European race, its culture and history, including demonization of political groups who work for its social and economic interests. Thus Metapedia has taken on the metapolitical struggle and is well on the way to surpassing the compromised project.