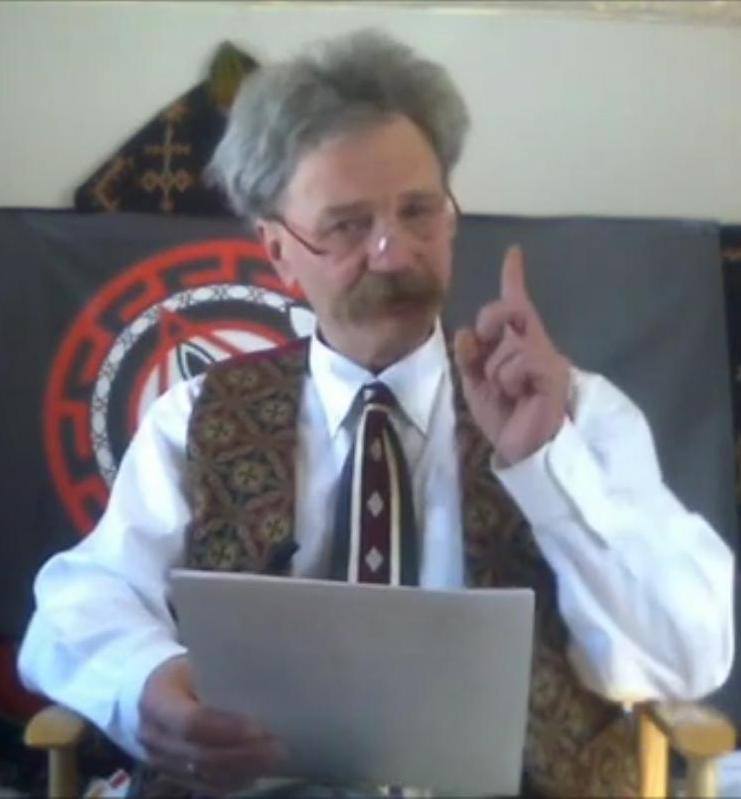 A fascinating interview of Sebastian Ernst Ronin (photo) with Joe and John on The White Voice. And not only about why peak oil should be the central subject among ethno-nationalists. Sebastian also answered tough questions from the interviewer about why he had been critical of Christian Identitarian Matt Heimbach.
Since most nationalists are willfully illiterate about the total energy devolution that is coming—very few know that America's bottom will drop out within our lifespans—, I agree with Sebastian that his party "is the future." I also agree that there is no record in revolutionary history that the faction that will become the dominant ideology can do it through courteous diplomacy with the competing groups and without any in-fighting.
Listen to the interview starting in minute 52 (here)!


Update of 8 December 2015:
I have now distanced myself from Ronin's party. Admitting women in the inner party is almost like admitting Jews.