You are the editor of Skeptic magazine. It is true that I've praised Paul Kurtz, who died last year and I used to call a mentor for his work in a similar magazine, Skeptical Inquirer. Kurtz's debunking of the pseudoscience called "parapsychology" helped me a lot in the past.
But after Kurtz died I discovered this video, where, in the last five minutes, he said that "America is a universal culture" and, mentioning the immigration fauna in the US, he added the phrase, "We are part of the planetary community."
Kurtz then agreed with the interviewer that "the genetic makeup of the human race is all one" and, incredibly for someone who made a career defending real science vs. pseudosciences, he added: "There are no separate races. We are all part of one human family."
Looking directly at the camera by the end of the interview, Kurtz concluded that "the First Principle in planetary ethics is that we ought to treat every person on planet Earth as equal," after which he mentioned the races and the ethnic groups.
Elsewhere I have already said that even after these findings I am still grateful that Kurtz's organization helped a lot of people who, like me in the past, went astray in parapsychological cults. But when I met him personally in 1989 and 1994—in the 1994 Seattle conference of skeptics I also met Carl Sagan and shook hands with him—I ignored that Kurtz was the proverbial "liberal Jew."
I trust you are not Jewish, Mr. Shermer, are you? I ask you this because I have just read Denying History: Who Says that The Holocaust Never Happened and Why Do They Say It? which you wrote with a self-proclaimed Jew, Alex Grobman.
My first impression about the content of your book was expressed in my previous post. But I must take further issue with you for the extraordinarily similar thoughts to Kurtz's you expressed by the end of Denying History.
But first let me say that, on page 261 of Denying History, you guys wrote, "Yes, the Allies killed innocents on the road to victory, but the killing stopped the moment the Allies won."
You are monstrously misinformed, Mr. Shermer! Haven't you heard that between twenty and twenty-five million Germans and collaborators perished in the years after the war had officially ended?
Of course not: had you heard about this other Holocaust you would never have written a book like Denying History.
If you really are the objective rationalist who applies strict methods of historical research as you claim in the first chapters of Denying History, my recommendation is that you read a couple of books to see the truth of what I said above: that even after 1945 the Allies committed more numerous crimes that those attributed to the Germans in times of war: Solzhenitsyn's abridged Gulag Archipelago and Thomas Goodrich's Hellstorm.
Furthermore, in the final paragraphs of the final chapter Grobman and you indulged in the grossest imaginable unscientific claims. This surprised me because, like the late Kurtz, you are a professional debunker of pseudosciences, which means that you should know better. On page 269 you wrote:
The similarities between Australian aborigines and Africans, and their differences with Southeast Asians, are literally skin deep. The principle holds for all peoples around the world, and our racial similarities vastly outweigh our racial differences.
And in the very final sentence of Denying History you guys said: "We are one race, one folk, one people."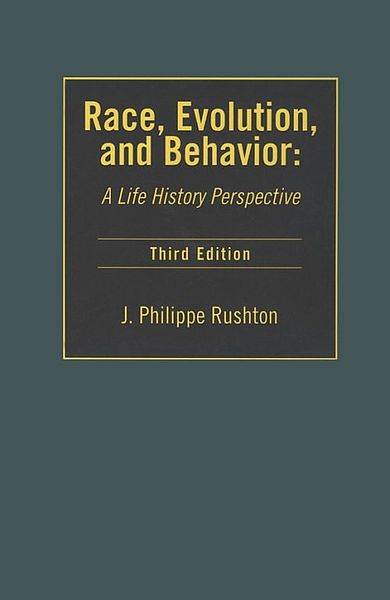 The same lie that Kurtz said at eighty! What a shame of concluding thus a book which purports to debunk the debunkers! Do you know Mr. Shermer that there's a continuum of sixty different anatomical and behavioral differences from Orientals at one end to Negroids at the opposite extreme, with Caucasoids in the middle (see e.g., Rushton's book)?
Of course you don't: on the subject of race you seem to be as ignorant as my former "mentor."
If similarities are "literally skin deep" as you and Grobman claim in that spectacular, final sentence, how do you explain those photographs of Albino blacks that, even with the fairest of all possible skins and blond hair due to their absence of pigment, and even the black women, still look like Neanderthals?