"Are You In Or Out?"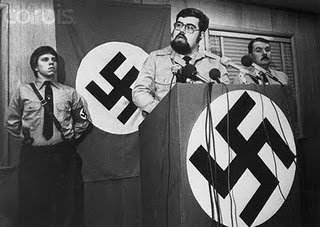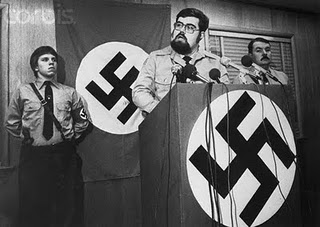 "I've been thinking about it since I watched my sister's coffin lowered into the ground," said Annette bitterly.
"We both have," said Eric soberly. "We're young, but even we can see that things in America can't go on this way. I laugh when somebody refers to us kids at Ashdown as privileged. Jan's death showed us that all our so-called privilege won't protect us against this—this filth, this madness, this—oh, this whole damned mess. We're living in a toilet and eventually we're going down the drain, one way or another. I don't know what else to call it."
"Don't worry," chuckled Wingo. "Greater minds than any of ours have spent their lives trying to describe the world we live in. Our job is to change it. One thing, though. I'm afraid for security reasons, which I'm sure are obvious to you, we need an answer right away. You say you've been thinking about it for a while, so you should be able to look into your hearts and know. Are you in or out?"
"I'm in if Eric's in," said Annette, looking at him. "I am willing to do whatever I have to do, but not be separated from him. We can't have one of us in and one of us out."
"Ditto," said Eric firmly. "I'm in if Annette's in, so I guess that means we're both in."
"You understand that if you become Volunteers, you may be separated anyway?" asked Wingo gently. "I mean separated bad, separated by death or prison or the just plain chaos and madness of war?"
"I understand," said Eric with a nod.
"You will be given certain documents to read, and you will begin a training course that will teach you what you will need to know to fight to secure the existence of our people and a future for white children. Do you recognize that phrase?"
"Uh, no," said Eric, shaking his head.
"Those are the Fourteen Words of David Lane," said Schumaker gravely. "From now on, for the rest of your lives however long or short they may be, you will live by those words. And possibly die by them."