Excerpted from the sixth article of William Pierce's "Who We Are: a Series of Articles on the History of the White Race":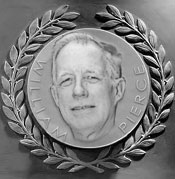 European anthropologists have developed a somewhat involved scheme of racial classification to comprise these non-White Mediterraneans, with groupings designated as Hither Asiatic, Oriental, Hamitic, etc.
Since we are concerned only with the ancestors of today's Whites, we will not become involved further with the subtleties of these groupings but will merely try to indicate whether any particular Mediterranean group should be considered fully White, marginally White, or non-White. Because of the racial mixing which has taken place in the Mediterranean area, with a consequently large number of gradations of racial character, such indications may sometimes be arbitrary.