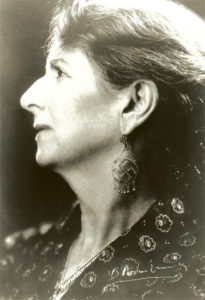 When will the inevitable Avenger come—he who will restore order, and put every being in its place? Is it my devotion to him that makes me so fond of all the forces that seem to want to crush this insolent worm that is man? Is he who, in April 1947, made me greet the sight (and the subterranean roar!) of the Hekla in full eruption as one greets the divinities in the temples in India and, in an ecstasy of joy, intone in Bengali the hymn to Shiva: 'Dancer of Destruction, O King of the Dance'?
Almost forty years ago I came to the Indies, seeking  the tropical equivalent of Aryan and pagan Europe: that Ancient World where enlightened tolerance reigned, and the cult of the Beautiful drawing its very essence from the true. I have come and remained there; I have left and returned, always as a disciple of Adolf Hitler, the modern face of He Who Returns, always animated by the spirit of the fight against Time which he embodies, with all his glorious predecessors and with Kalki, the victor who must one day succeed him and them.
Now that there's nothing else to do, my comrades, live with me in ardent anticipation of the end of this humanity, which has rejected us and our Führer. Mankind isn't worth saving. Let it go, buried under the ruins of its hospitals, laboratories, slaughterhouses and nightclubs. I quote to you the verses that Leconte de Lisle addresses to the Virgin Forest, burned, uprooted, shredded by man: 'Tears and blood will sprinkle your ashes / And you will spring from ours, O Forest!' These are words of anticipated joy for me. I also remind you of the words of Goebbels at the time of the collapse of this Reich for which we lived: 'After the deluge, us!'
All that remains is to wish, to call with all our might the Deluge—the End, to make ourselves personally responsible for its coming, wishing for it day and night. I would desire it, I would call for it, even if I were persuaded that none of us—including myself, of course; including those whom I most admire and love—would survive it. The world is too ugly without its true Gods, without the sense of the sacred in life, for the Strong not to yearn for its end.
My comrades: join me, and let us echo with Wotan the Song of the End: Eins will ich: das Ende; das Ende! [1] The world without humans is far and away preferable to the world in which no human elite will rule anymore.
Savitri Devi Mukherji
______________
[1] I want one thing: the end; the End!