A recent comment from a European commenter who likes the American movie Fight Club makes me think: hasn't he grasped the spirit of this site, or what a priest of the new religion is?
If I have been saying for over a decade now that Hollywood, pop music and the media are absolute excrement that is what I believe. Some people come here to comment without realising that I mean it!
Anyone who likes any manifestation of pop culture isn't, by definition, a novice to the priesthood of the 14 words, and shouldn't try to comment here.
There are no good messages in almost any film of the last few decades, although I have said that a couple of interpretations of Jane Austen's novels could do the apprentice priest a lot of good. Almost everything else is utter excrement: and it's bothering that some who comment think my stance is disingenuous: that I actually like, or tolerate, some pop culture.
Not only does it make me absolutely nauseous, but my intolerance is absolute. Recall a recent post in which Savitri said that television should be aired for only half an hour a day, and then only for the propaganda purposes of something like a Fourth Reich.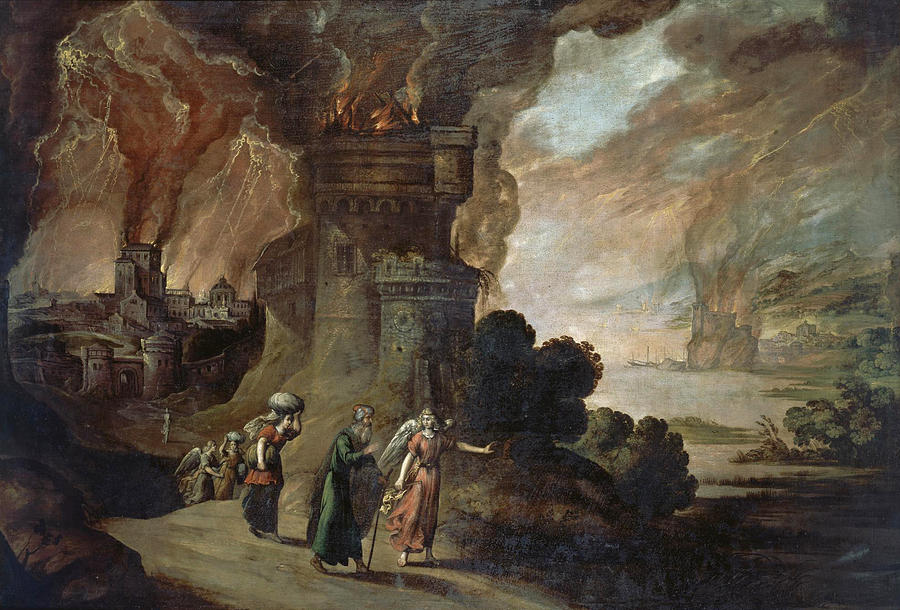 (Lot and his Daughters escaping from the destruction of Sodom and Gomorrah, a painting by Juan de la Corte: 1585-1662.) Anyone who likes even a single degenerate film shouldn't dare to comment here. My purism is more than extreme: it is exterminationist hatred and trying to engage with trolls only wastes my time translating the priestess' book.
Update of November 27:
As this post continues, in a way, in the comments section, I have included this screenshot of it where they can be seen in case WP takes down this site and only the PDFs can be seen in the backup (blank spaces mean that the converter could not convert the images of YouTube clips).