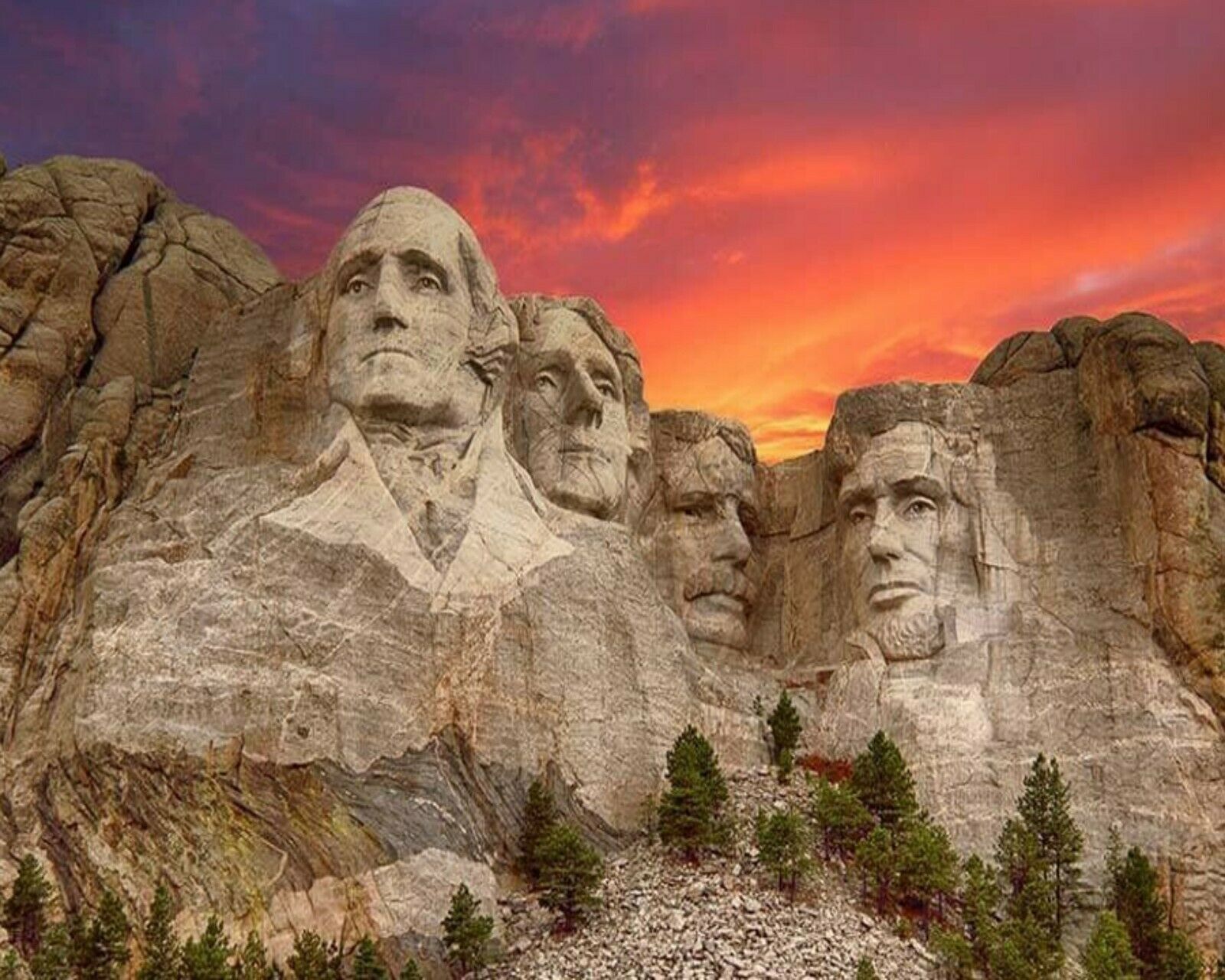 The Old America Is Dead? I don't think so. Symbolic of the Old America, and chiseled into Mt. Rushmore, are four American "heroes", whose exploits demonstrate the white man's biggest problem, himself. First we have George Washington, who magnanimously freed his slaves, but only after his death, after which he had no further use for them. But how many white Americans have been robbed, murdered, or raped by the descendants of those slaves? Quite a few, no doubt. Thanks George!
Then comes Lincoln, who authorized the murders of hundreds of thousands of whites on his way to freeing the slaves and then turning them loose on his countrymen. His admirers say that, like MLK, he had a dream. But Abe's dream was that all of the negroes would volunteer to leave these shores. How racist! Amazingly, and no doubt a big surprise to Abe, few wanted to do so. Thanks a lot, "honest" Abe!
Then we have Thomas Jefferson, a randy old fellow who was probably nailing his quadroon slave Sally Hemings, and likely had a child by her. His was the colonial prototype for the long American tradition of race mixing (aka white racial suicide). Thanks Tom! You set a fine example.
Last is Teddy Roosevelt, the original Progressive. He was an advocate for women's suffrage, yet another step in the direction of the hallowed American cause of "equality", and it's painfully obvious how that turned out. Also, he favored a powerful federal government, just as do progressives today. To fund such a government, he favored the income tax, a noose into which the American public eagerly thrust its neck.
The current unrest is only more of the same white racial self-destruction. So the Old America isn't dead. Its spirit is just flying new flags, reorganized under the banners of BLM and antifa. Plus ça change, plus c'est la même chose.