'The Stars are not for man'
—a quote from Karellen
Childhood's End (novel).
The following is a response to a comment in another thread about Robert Morgan.
My take on technology is different. I believe that the human race, whites included, are not ready for the Promethean fire—technology. It's like empowering the Neanderthals with such fire: they would only destroy the world with it. Google how tons of nuclear waste are stored throughout the world and you get a Chernobyl-like picture for the future of planet Earth!
As a mortal enemy of Christian ethics, unlike 'universal love' I propose the opposite: 'the extermination of the Neanderthals'. I would summarise it by paraphrasing Jesus: 'Many genes will be called but few will be chosen' in the day of wrath.
Morgan has failed to answer properly what would have happened in a world where Hitler had won the war. I very much doubt that that world would be as racially destructive as our world, in which Sauron won the war. Morgan assumes that, sooner or later, a triumphant Third Reich would misuse technology as much as the triumphant Allies (Sauron).
It would be fun if you discussed with Morgan at Unz Review. He is completely anti-tech. This is how the Anti-tech article on Wikipedia starts: 'Neo-Luddism or new Luddism is a philosophy opposing many forms of modern technology. The word Luddite is generally used as a derogatory term applied to people showing technophobic leanings. The name is based on the historical legacy of the English Luddites, who were active between 1811 and 1816'. Morgan goes further. He endorses Ted Kaczynski, a.k.a., the Unabomber, and even Charles Manson for reasons still unclear to me.
Differences aside, Morgan has a point. As Kenneth Clark observed in his 1969 television series, 'The only people who saw through industrialism in those early days were the poets. Blake, as everybody knows, thought that mills were the work of Satan. "Oh Satan, my youngest born… thy work is Eternal death with Mills and Ovens and Cauldrons".'
Tolkien also saw it. His Lord of the Rings was a metaphor against how industrialisation in England murdered the beloved Shire of his childhood. As a protector of the forests, I'm as outraged as Ents at the widespread felling of trees by Saruman's Orcs.
Evropa Soberana has also complained about how technological civilisation degrades the white man and Nature itself.
And, as I have stated many times on this site, 'The Course of Empire is a five-part series of paintings created by Thomas Cole in 1833-1836. It reflected popular American sentiments of the times when many saw pastoralism as the ideal phase of human civilisation, fearing that empire would lead to gluttony and inevitable decay' (see the five paintings by Cole: here).
Morgan seems to be saying that only after the fifth painting the surviving whites may regain their sanity again, always provided they never, ever try to surpass the pastoralist stage. Like Overlord Karellen, an extraterrestrial visitor of planet Earth, Morgan has made it very clear that humans will never be ready for the Promethean fire.
In my second book of the trilogy I propose something different: a mutated Aryan in an Earth populated exclusively by whites could finally be allowed to reach the stars. But from the psychogenic point of view, certainly He would be an altogether different White Man compared to those we see now. I refer to the development of the soul and, particularly, empathy: including empathy towards the animals, our Führer's dream.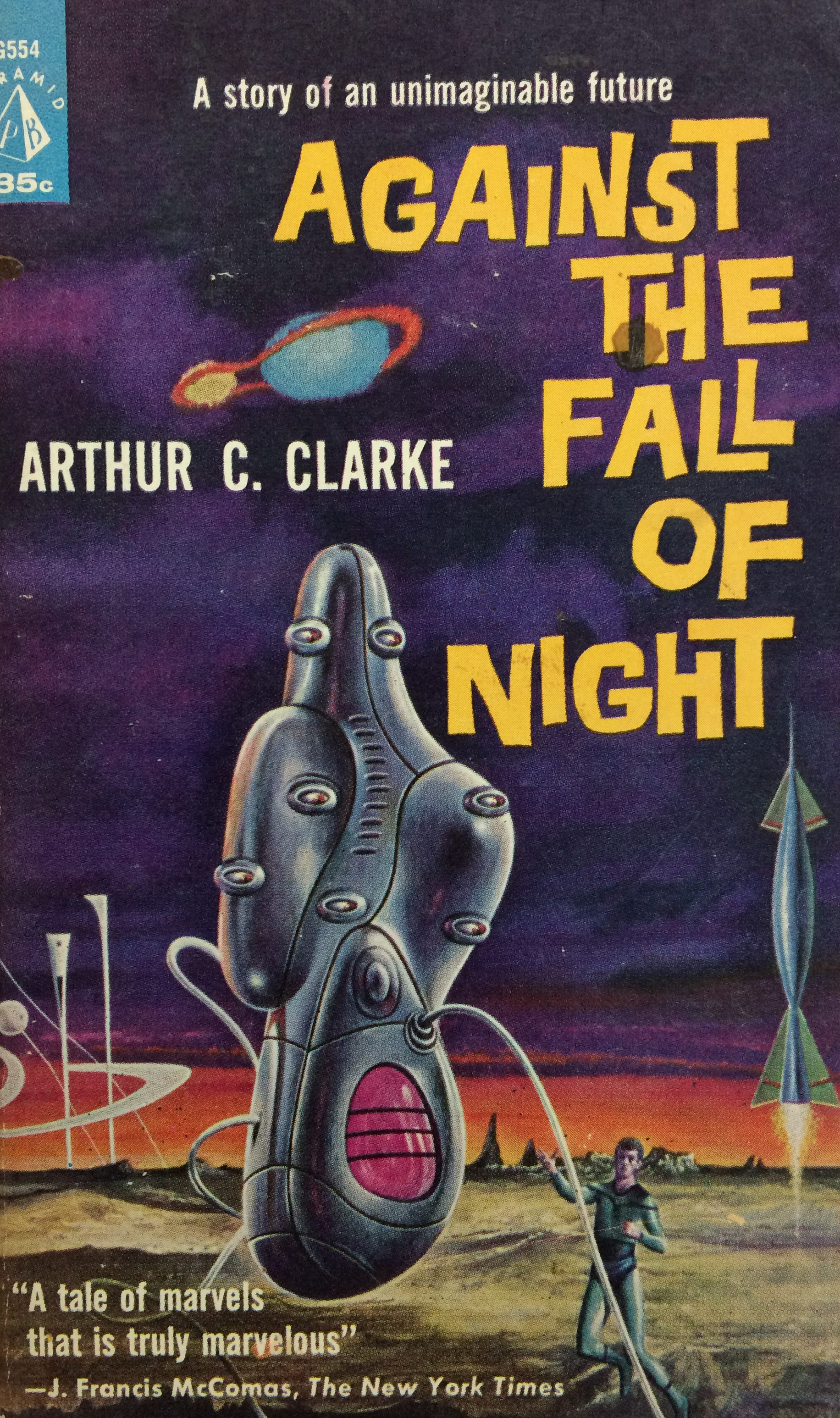 Unlike the Overman, present-day humans still have the soul of a Neanderthal ('You have evolved from worm to man, but much within you is still worm'—Thus Spake Zarathustra).
In a blog entry it is difficult to convey the idea of what do I mean by surpassing the psychoclass that most humans belong to. But you can read the first novella by Arthur Clarke to get a rough idea: Against the Fall of Night and pay special attention to the city of Lys.