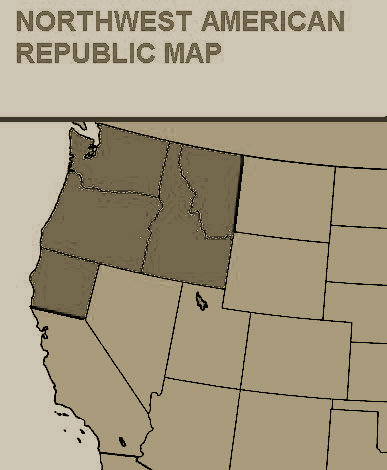 Within the pro-white forums, would-be revolutionaries are starting to like Harold Covington's plan of snatching off a northwest corner of land from Uncle Sam to create a Neonazi republic. These people are forgetting that Uncle Sam is to blame for two anti-white wars in 1861-1865 and 1942-1947. Remember that after 1945 Uncle Sam and the Russians perpetrated a holocaust of German people for a couple of years. There is no reason to assume that this time Uncle Sam will behave differently, allowing Covington's corner to thrive in the northwest.
James Mason had it right in Siege: 'The enemy today is the U.S. Government itself and it is, by every standard of measure, the most evil thing that has ever existed on earth. This, once it has sunk home, should be a good enough indicator of the sort of struggle we have ahead of us'.
In a nutshell, Covingtonistas are deluded.