Below, an abridged translation from the first volume of Karlheinz Deschner's Kriminalgeschichte des Christentums (Criminal History of Christianity). For a comprehensive text that explains the absolute need to destroy Judeo-Christianity, see here. In a nutshell, any white person who worships the god of the Jews is, ultimately, ethnosuicidal.

Patriarch George, an Arian 'wolf', monopolist and martyr
George of Cappadocia, an ultra Arian, seized power in Alexandria. He was one of the followers of the sovereign who joined his ecclesiastical office with a surprising sense of finances.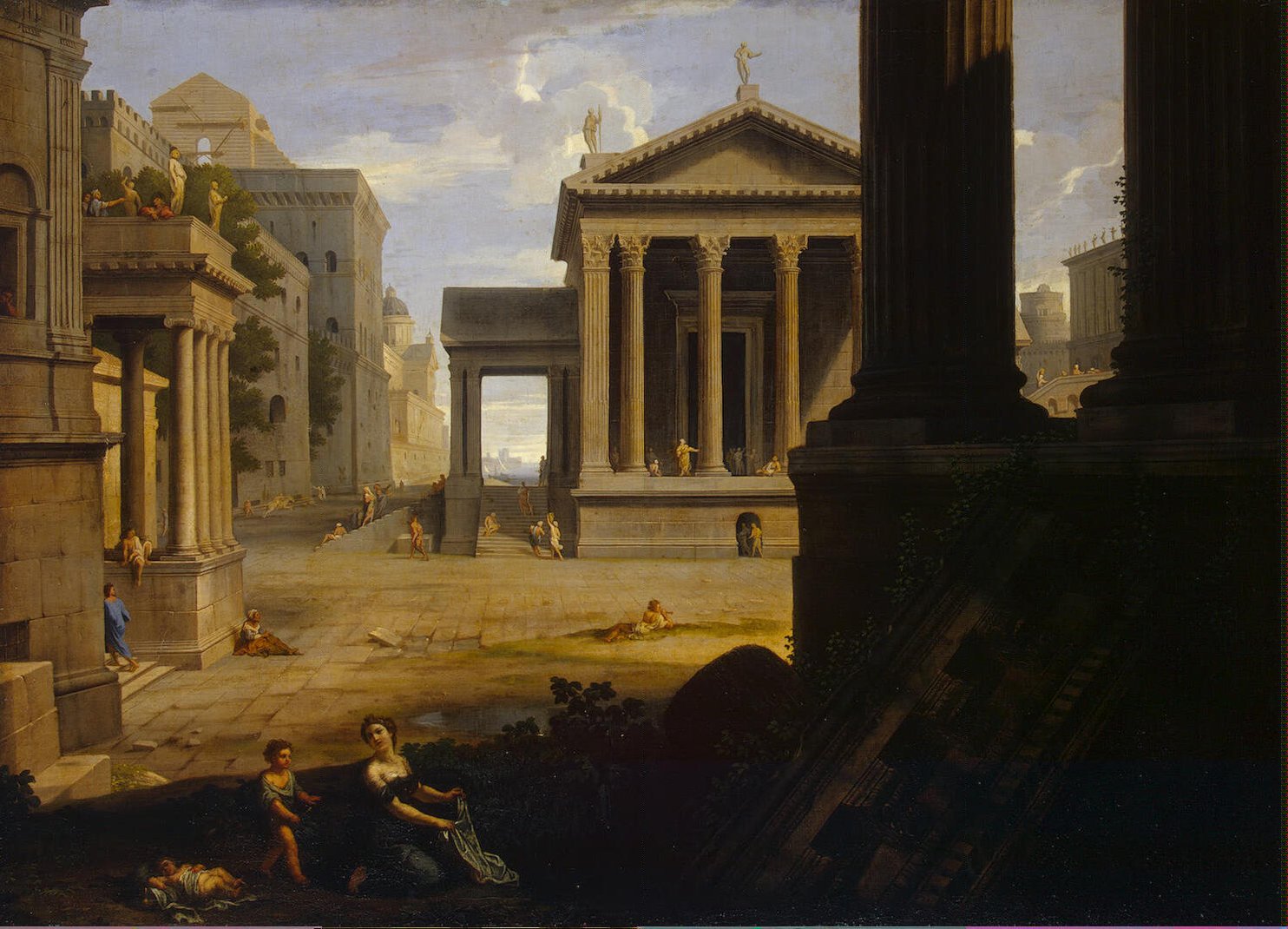 Patriarch George raised a funerary monopoly, although apparently also acquired the one of the sodium carbonate and tried to buy the papyrus lagoons, along with the Egyptian salt mines. Among his favourite religious projects were the inheritances, a special field of the saviours of Christian souls throughout all the centuries. Bishop George not only tried to get the heirs to lose what their relatives had left them, but he even told the emperor that all the buildings of Alexandria were public property. In short, the Egyptian primate 'took advantage of the ruin of many people', so, as Ammianus writes, 'everyone, without distinction, hated George'.[1]
Although he was ordained for Alexandria as early as 356, he did not start working until the end of February 357, with savage fury, 'like a wolf or a bear or a panther' (Theodoret). In front of a blazing bonfire, he caused Catholic widows and maidens to be beaten on the soles of their feet, apparently completely naked, with palm branches or to burn them on a low fire. He made 'whipping in a totally new way' (Athanasius) to forty men; many died. Athanasius reports of raids, assaults, the capture of bishops, who were chained; of imprisonments, the exile of more than thirty bishops 'with such lack of consideration that some of them committed suicide on the road and others in exile'.
In the autumn of the year 348, Athanasius resorts to violence. Patriarch George is saved from an assassination attempt in the church and must flee. On November 26, 361 he returns, to his disgrace, without knowing the death of his protector Constantius. He is quickly locked up, on December 24, but Catholics and pagans take him out and, together with two very unpopular imperial officials, he is dragged through the streets and beaten until he dies.
However, shortly before Bishop George had called the strategist Artemius, military governor of Egypt, and with his help had also persecuted the pagans; destroyed the temple of Mithras, demolished statues and sacked the pagan shrines, of course for the benefit of the Christian churches that they wanted to build. (Julian had the temple destroyer Artemius decapitated in the year 362, for which he was venerated as an Arian martyr.)
Catholics and 'idolaters' walked the streets with Bishop George's corpse on the back of a camel. For hours they raged with the dead man. Then they burned him and scattered his ashes, mixed with those of animals, by the sea.
And while the wild Arian wolf becomes a martyr, precisely at Christmas, Athanasius returned once more and, finally—after the pagan Julian again banished him in 362; the Catholic Jovian made him return in 363, and the Arian Valens will exile him for the last time in 365-366—, Athanasius slept in the Lord on May 2, 373, old and much appreciated.[2]

_______________
Note of the translator: The footnotes still lack the general bibliography, which will be ready as I finish the abridgement of this first volume.
[1] Epiphan. Haer 76,1,4 f. Ammian. 22,11,4 f. Grant, Christen 75 f.
[2] Ammian. 22,11,3 f. Theodor. 2,14; 3,4; 3,9. Socr. e.h. 3,2 f; 3,7; 4,1,14 f; 4,8,4; 4,13; 4,16. Soz. 4,9 f; 4,28,3 f; 5,7,3 f; 5.12; 5,15. Philostorg. 7,2. Athan. ad episc. Aeg. 7. Hist. Arian. ad mon. 48 f; 54 f; 59 f. Apol. de fuga sua 6 f; 24. syn. 37. Historia Acephala 5 f. Theodor. e.h. 2,14; 3,18,1. Rufin e.h. 10,34 f. Epiph. haer. 76,1. Greg. naz. or. 4,86; 21. Pallad, hist. Laus. c. 136. Chron. pasch. 546,4 f. Pauly I 626. RAC I 861. LThK 1st ed. I 706. Lecky II 159. Lippl XV f. Geffcken, Der Ausgang 119 f. Schuitze, Geschichte I 137 f. Bidez, Philostorgios III f. Stein, Vom römischen 236 f, 255 f, 270 f. Seel 175 f. V. Campenhausen, Griechische Kirchenväter 80 f. Dannenbauer, Entstehung I 76. Lacarrière 150 f. Jacob, Aufstände 152. Camelot, Athanasios 977. Poppe 50.