by Evropa Soberana
Chapter 2

The Jewish-Roman wars
In the previous chapter we discussed an anti-Semitic (anti-Jewish and anti-Christian) repression that the Roman Emperor Nero ordered in the year 62. Now we will see how all the previous events evolved into an escalation of ethnic violence, which will culminate with the unleashing of three immense wars in which, for the first time, we will see the eradication of the Greek ethnic communities of Asia Minor and North Africa at the hands of the Jewish uprisings.
In 64, Nero sends Gessius Florus as procurator to the province of Judea. The historian Josephus blames Florus for all the tumults that happened in the area, but the truth is that, as we have seen, they did not start with him—and, because he was a Jew and a Sadducee, the works of Josephus must always be read with caution (for example, he has a writing called Against the Greeks, in which he makes apology for Judaism).
In Caesarea, a Jewish sympathizer of Hellenism sacrificed several birds in front of the synagogue, which, in the traditional Jewish mentality, 'contaminated' the building, as we have seen several times before. With this precedent, but with a long history of previous hostility, the Greek and Jewish communities of Caesarea became entangled in a judicial dispute in which, with Roman mediation, the Greeks won. Under the advice of Gessius Florus, Nero revoked the citizenship of the Jews of the city—which left them at the mercy of the very anti-Jewish population of Greece.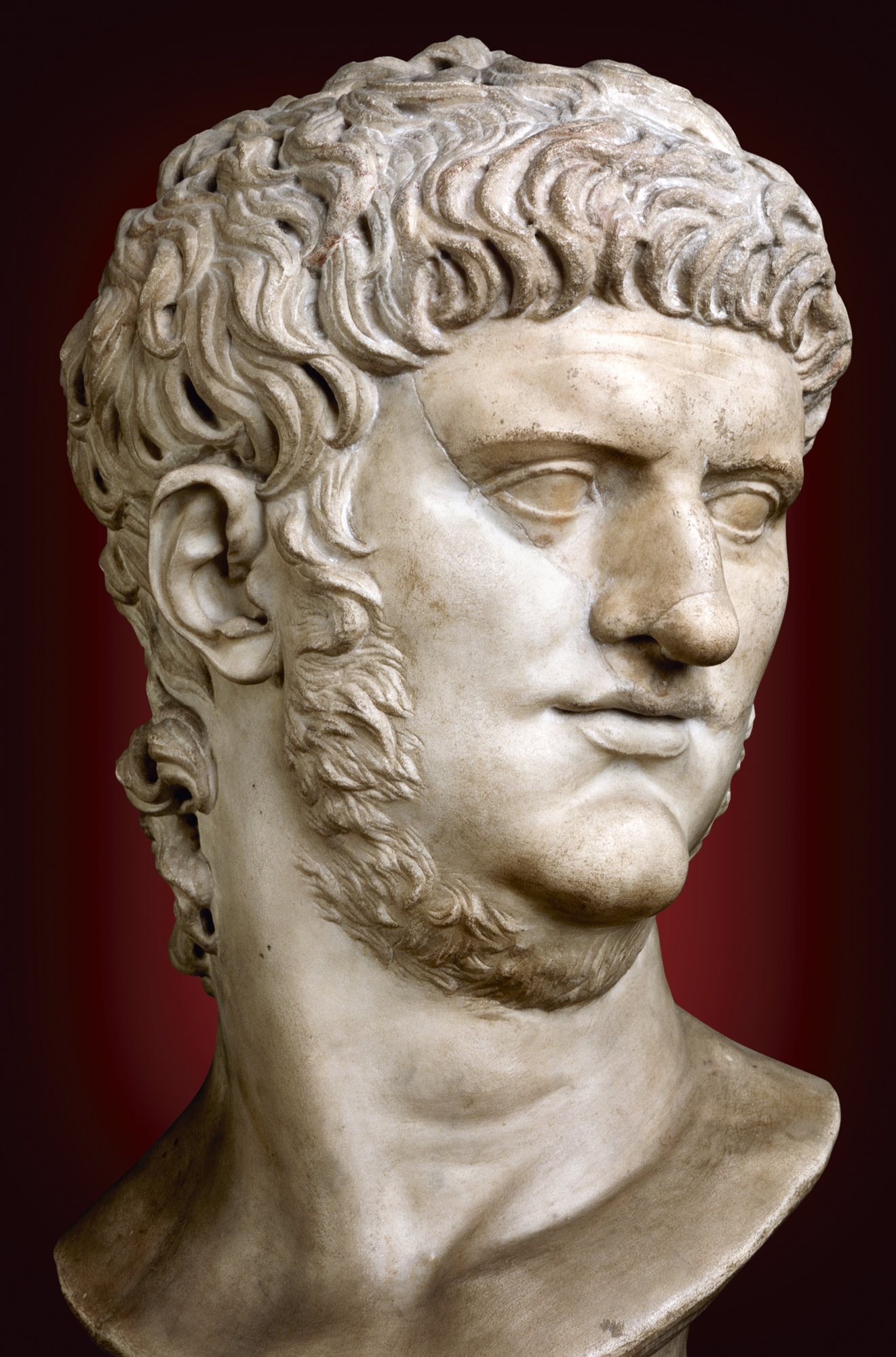 Nero Claudius Caesar
Augustus Germanicus
The Greeks soon began a massive pogrom during which they massacred thousands of Jews. Florus and the Roman military—who logically identified with the Greeks rather than with the Jews, and perhaps even planned to use the Greeks as the vanguard of ethnic cleansing in the area—did not intervene to protect the Jewry or pacify the city, allowing Jews to be murdered and synagogues to be profaned on port and starboard.
According to Josephus, when the rabbis took away the sacred scrolls to save them from being burned by the flames, Florus ordered them to be thrown into dungeons. This was too much for a group as cohesive as the Jews, and they reacted with more violence, which only intensified the pogrom and made it spread to other populations, with the consequent Roman reprisals.
Jerusalem, then, began to fill with Jewish refugees from Caesarea and other areas whose houses had been burned and whose property had been confiscated by the Romans, claiming vengeance and oozing resentment from all pores. The massacre of Jews in Caesarea turned out to be the trigger of a great war that, in any case, had been taking place for some time.