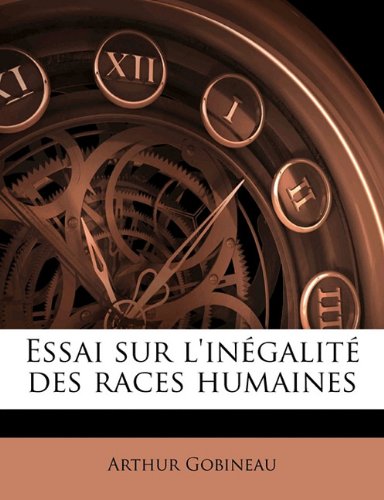 Eugenics
Joseph Deniker's contribution to racist theory was La Race nordique, a generic, racial-stock descriptor, which the American eugenicist Madison Grant (1865-1937) presented as the white racial engine of world civilisation. Having adopted Ripley's three-race European populace model, but disliking the "Teuton" race name, he transliterated la race nordique into "The Nordic race," the acme of the concocted racial hierarchy, based upon his racial classification theory, popular in the 1910s and 1920s.
Statens institut för rasbiologi and its director Herman Lundborg in Sweden were active in racist research. Furthermore, much of early research on Ural-Altaic languages was coloured by attempts at justifying the view that European peoples east of Sweden were Asian and thus of inferior race, justifying colonialism, eugenics and racial hygiene.
In the United States, scientific racism justified African slavery to assuage moral opposition to the Atlantic slave trade. Alexander Thomas and Samuell Sillen described black men as uniquely fitted for bondage, because of their "primitive psychological organisation."
At the time of the American Civil War (1861-65), the matter of miscegenation prompted studies of ostensible physiological differences between Caucasians and Negroes.Early anthropologists, such as Josiah Clark Nott, George Robins Gliddon, Robert Knox and Samuel George Morton aimed to scientifically prove that Negroes were a human species different from the white people species; that the rulers of Ancient Egypt were not African; and that mixed-race offspring (the product of miscegenation) tended to physical weakness.
After the Civil War, Southern (Confederacy) physicians wrote textbooks of scientific racism based upon studies claiming that black freemen (ex-slaves) were becoming extinct, because they were inadequate to the demands of being a free man—implying that black people benefited from enslavement.
In South Africa white scientists, like Dudly Kidd, who published The essential Kafir in 1904, sought to "understand the African mind." They believed that the cultural differences between whites and blacks in South Africa might be caused by physiological differences in the brain. Rather than suggesting that Africans were "overgrown children," as early white explorers had, Kidd believed that Africans were "misgrown with a vengeance." He described Africans as at once "hopelessly deficient," yet "very shrewd."
Madison Grant's The Passing of the Great Race (1916) was "the most influential tract of American scientific racism." In the 1920s-30s, the German racial hygiene movement embraced Grant's Nordic theory. Alfred Ploetz (1860-1940) coined the term Rassenhygiene in Racial Hygiene Basics (1895), and founded the German Society for Racial Hygiene in 1905. The movement advocated selective breeding, compulsory sterilisation, and a close alignment of public health with eugenics.
Racial hygiene was historically tied to traditional notions of public health, but with emphasis on heredity—what philosopher and historian Michel Foucault has called state racism.
In 1869, Francis Galton (1822-1911) proposed the first social measures meant to preserve or enhance biological characteristics, and later coined the term "eugenics."
Galton, a statistician, introduced correlation and regression analysis and discovered regression toward the mean. He was also the first to study human differences and inheritance of intelligence with statistical methods. He introduced the use of questionnaires and surveys to collect data on population sets, which he needed for genealogical and biographical works and for anthropometric studies. Galton also founded psychometrics, the science of measuring mental faculties, and differential psychology, a branch of psychology concerned with psychological differences between people rather than common traits.
In 1901 Galton, Karl Pearson (1857-1936) and Walter F. R. Weldon (1860-1906) founded the Biometrika scientific journal, which promoted biometrics and statistical analysis of heredity.
Charles Davenport (1866-1944) was briefly involved in the review. In Race Crossing in Jamaica (1929), he made statistical arguments that biological and cultural degradation followed white and black interbreeding. Davenport was connected to Nazi Germany before and during World War II. In 1939 he wrote a contribution to the Festschrift for Otto Reche (1879-1966), who became an important figure within the plan to remove populations considered inferior from eastern Germany.