in the WN movement
Male feminists refuse to explain why a book—written by a woman for women about BDSM is now the best-selling book of all time. I get a lot of hate from white knights (who should really be called "male feminists") for my straightforward commentary on the collective behavior of women.
The fact that women are sexually aroused by the idea of rape and abuse is extremely difficult for a lot of men to process. In particular, men have a hard time processing this in relationship to the female obsession with flooding the West with men who are shockingly prone to rape and abuse of women.
However, although I have laid out my arguments for this phenomenon in great detail, as of yet, no male feminist has bothered to give a counter-argument. Instead, they attack me personally, claim I must have some personal problem, or else I wouldn't even care about the data which supports my claims.
It doesn't matter what people think of me. If I was concerned about the opinions that random anonymous people on the internet have of me, I would have chosen a different profession. My concern is with the concept itself, that of shaming men who dare question the behavior of women.
By attacking me, these male feminists are sending a message to all men: if you question women, we will turn against you, we will insult and attack your masculinity. This is called "Man-Shaming." It is the same exact system that the Jews used to silence men opposed to homosexuality: "If you're against the gays, you must secretly be one yourself."
The reason that white men will shame other white men with feminist garbage is that they themselves are emotionally incapable of dealing with the fact that their girlfriends and wives (or their objects of romantic interest) are not the princesses they imagine them to be.
This is objectively true. If they simply disagreed based on data, they would present counter-arguments and relevant data. Instead, they personally attack the man making the argument that causes them to feel the uncomfortable emotions.
I am absolutely disgusted by the idea that white men are willing to shame other white men, to question their virility and masculinity, in order to protect their own fragile emotions. This needs to stop. Man-shamers within the white nationalist movement are inhibiting free and open discussion of ideas, which can only be good for our enemies.
Beyond this, they are also creating a narrative that will harm men who are trying to have successful relationships with women. In order to have a successful relationship with a woman, a man must understand that they are fundamentally non-loyal (as opposed to disloyal), amoral (as opposed to immoral) and have a strong need to be dominated and controlled (in the modern system, where this need is not being fulfilled because men have been taught to treat women as "equals" with "valuable input," their desire to be dominated and controlled expresses itself through pathological sexual desire).

I take criticism well
I am very good with criticism, and am fine with the idea that I might be wrong about certain things. I don't consider myself infallible, and am always open to discussion and debate. However, because the feminist arguments are emotional and not based on data or logic, they do not engage in constructive criticism or debate, instead resorting to name-calling: woman-hater, MGTOW, etc.
All insults, no data or logic. My point, continually, has been that these concepts have nothing to do with me, and attacking me for presenting the concepts shows that the attacker lacks a rational, data-based defense.
I understand that this is a sensitive issue for many men, and I do my best to understand men where they are. I believe that the bonds between men are what make up the foundation of any society, and so I do my best to remain as sympathetic to the men who are taken in by feminism as the men who are able to acknowledge that they are victims of the Jewish-feminist agenda.
Nevertheless, it is the male feminists who are in the wrong, and who are harming others with their man-shaming agenda. Attack me all you want. It doesn't matter. I care about my brothers, and sticking up for my brothers. We are all victims of feminism, whether we acknowledge it or not. All you have to do is look around you. In all likelihood, your own mother destroyed your life and the life of your father, for no explainable reason. Your friends have family members [who] have had their lives destroyed by women.
You are told that "somewhere out there" there are women who are different. But you keep looking, and you do not find them.

For the sake of the movement
It is very important to our personal lives that we understand women and their behavior. But our personal lives, individually, are irrelevant in the face of our agenda. And our agenda suffers very greatly if we do not take a realistic approach to the female issue. For one, if we allow women to assert influence on the movement, it will never go anywhere.
Perhaps even more importantly, we want this movement to expand, and we are not going to do that by being a movement of a bunch of losers who can't get women. As such, it is important to me to teach men to be the kind of men who are successful with women, and the kind of man who fantasizes about women as princesses is not the kind of man who is successful with women.
The ironic thing about all of this is that while I am accused by the male feminists of "alienating women" and "limiting our movement to men only," I am in fact doing the opposite of this. The only women who are ever going to truly feel adamantly about right-wing politics are women who do so because they have a boyfriend or a husband who is involved in the movement.
Women do not have moral convictions and do not have ideologies. These are masculine concepts. All philosophers understood this fact (literally, all of them, so there is no need to cite an individual philosopher here).
Given that women do not naturally possess their own beliefs, they adopt the beliefs of who they view as their natural physical protector. So in our modern situation, women adopt the beliefs of the state. The way we will get women "into the movement" is by getting girlfriends for the men already in the movement. Not by trying to cater an ideological message to women.
Single women who get involved in the movement do it either to find a man, or for attention whoring/funding purposes (in certain cases, they may also find it fashionable). Not because they were moved by a logical or ideological argument. As the woman exists for the sole purpose of producing children, her entire orientation is geared towards gathering resources and/or acquiring a man/men who will gather resources for her.
As such, the way to get women involved in the movement is very simple: Create a movement of men who are desirable to women. The female partners of those men will then, by default, be involved in the movement.
Male feminists are inhibiting our ability to do this, by attempting to shame men who take on a character that is attractive to women. Men who "respect women" are not attractive to women. They are viewed as weak and pathetic. That is not the kind of movement we want.

You cannot compare this to leftism
One cannot say "we have to follow the pattern of the leftists and recruit single women into our movement " because the concepts are totally different. Women are naturally drawn to leftism, for innumerable reasons. In part, it is because they are natural communists.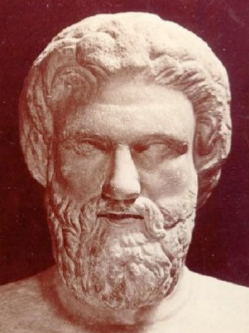 One should read the ancient Greek play Assemblywomen by Aristophanes, about women taking over the government (or at least the Wikipedia synopsis of it). In 391 BC, this man was able to predict that women, if given the chance create a government, would institute communism. This is because women do not have the ability to gather their own resources, so they prefer that they are distributed based on "equality" rather than merit.
In the play, the women also dissolve the family, and require that the most attractive men be forced to have sex with all of the women in the city, so that unattractive women are also able to have a chance to mate with attractive men. It has always been understood that the sexuality of women is deranged by any male, moral standard.
Modern leftism is also satisfying the sexual desires of women by importing men whom they find sexually desirable. They manipulate weak, beta males (the type of males who are drawn to leftism to begin with) into helping them import brown people who they view as sexually dominant.

Blaming Jews for the behavior of women isn't helping anything
There is a saying: "the only thing worse than a white knight is a white knight who blames Jews for the behavior of women."
This is accurate. Of course, Jews should be blamed for the liberation of women. It was, on the whole, their idea. However, the behavior of women is the behavior of women. As I mentioned above, men in the 4th century BC understood that women, if given the chance, would do exactly what they are doing now.
If Jews released thousands of tigers out onto the streets of New York City, and they started mauling people, you would say "Jews are responsible for the fact that these tigers are mauling people on the street," but you would not say "Jews are responsible for the fact that tigers are natural predators." Claiming that Jews are responsible for the behavior of modern women simply confuses the issue.
Jews are responsible for creating a culture in which the worst, primitive instincts of women are celebrated as virtue, and the natural male desire to protect women is redirected into protecting her ability to indulge in these destructive, primitive behavior patterns.

Man-Up
It is time to act like men, and to take responsibility for the situation we are in, which includes taking responsibility for our women. Claiming that women are not a problem is simply a way of passing off male responsibility.
Our movement needs to be sexy. We want men to look at us, and say "that's something I want to be a part of." A huge part of that is being something that is attractive to women. And women are not attracted to men who "respect women."
Call out the man-shamers for what they are: subversives who are harming this movement in order to fulfill a sad emotional need to believe in the virtue of women.