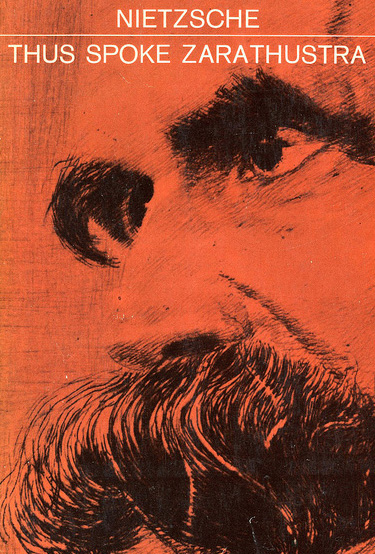 Revilo Oliver's texts on Aryan ethnosuicide and the need to create a religion of hate have moved me to translate some explanatory notes of Thus Spoke Zarathustra at the bottom of previous entries (see also my first post in the comments section).


10
Thus Zarathustra had spoken to his heart when the sun stood at noon, then he gazed at the sky with a questioning look, for above him he heard the sharp cry of a bird. And behold! An eagle cut broad circles through the air, and upon it hung a snake, not as prey but as a friend, for the snake curled itself around the eagle's neck.
"It is my animals!" said Zarathustra, and his heart was delighted.
"The proudest animal under the sun and the wisest animal under the sun – they have gone forth to scout.
They want to determine whether Zarathustra is still alive. Indeed, am I still alive?
I found it more dangerous among human beings than among animals; Zarathustra walks dangerous paths. May my animals guide me!"
When Zarathustra had said this he recalled the words of the saint in the woods, sighed and spoke thus to his heart:
"May I be wiser! May I be wise from the ground up like my snake!
But I ask the impossible, and so I ask instead of my pride that it always walk with my wisdom!
And if some day my wisdom abandons me – oh it loves to fly away! – may my pride then fly away with my folly!"
– Thus began Zarathustra's going under.
______________________
The above German-English translation by Adrian del Caro is taken from Thus Spoke Zarathustra (Cambridge University Press, 2006).