by John Martínez
Below, today's comment by Martínez on "Schweitzer's niglets." What today's whites, the worst generation ever in Western history are doing to themselves could be termed "genetic communism": sharing your precious genes with the colored. Martínez wrote:


One of your most insightful texts up to now, Chechar, thank you.
Its timing was particularly appropriate now that black-run Detroit is trying—unsuccessfully—to go officially bankrupt so it can keep on rolling a debt worth many billions of dollars (link).
Significantly, the last article linked by you is by Mr. Parrott (here), a self-entitled "Christian" White nationalist. Like I have pointed out several times before on this blog, it is well beyond me to understand how such a thing is possible. "Hey, nigger, you're my brother in Christ and all that stuff, but could you please take your damn pickaninnies and your damn she-monkey-wife and leave my White society forever?"
As far as the discussion on miscigenation that began on this thread is concerned, my own view on the subject is as follows:
My father's grandfather on his mother's side was Black. Besides, one of my grandmother's grandmother on my mother side was Indian. Needless to say, I'm neither White nor I see myself as one. But having at least two brain cells to rub together (to borrow Mr. Covington's expression) I can see the net result of racial intermixing for what it is: the most tragical human experiment people could engage in. I challenge everybody who disagrees with this judgment to visit the most miscegenated and most Negro / Indian heavily-populated states in Brazil and try to live there as the natives do for at least a year and see if they can leave these places with the same views on race they had when they arrived.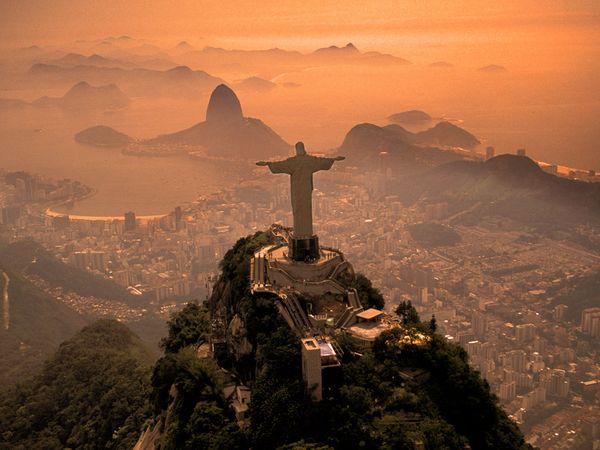 These people are not real human beings. They are humanoids at best and simple animals at worst.
It's not just that they are physically repulsive. It's that their intelligence, their morals, their behavior as a whole is simply too different from what you expect from a minimally civilized White man. And it's not a matter of education or income either. Give them good schools and they will destroy them, give them money and they will promptly squander it in an extravagant way or another.
Having in mind that miscigenation is a self-reinforcing phenomenon, the only way to prevent it is to take an Alcoholics Anonymous approach about it. The AA people attitude to alcohol, as everybody knows is "avoid the first drink." The only way to stop having drinking problems is not to drink and the only way not to drink is not to drink at all, to completely abstain from drinking. That is to say, as far as preventing race mixing is concerned, the one-drop rule is the only rule that really works: only pure Whites are Whites. If you open a single exception, where the hell do you draw the line? If being White ceases to be a biological concept and becomes an honorary title ("I'm mostly White and I'm pro-White, so I deserve to be counted as White") you'll go down a very dangerous conceptual slippery slope with no clear benefits for the White nationalist movement and for the real White population by and large.
Tough and sad as it may sound coming from a self-defined non-White as I am, there should be no non-Whites living in any future White Homeland. Zero.
The survival of the White race should be placed above all personal considerations and interests. Any other stand on the subject cannot be taken seriously.
I'm not naive. The overwhelming majority of Whites are stupid assholes who don't give a fuck to anything beyond their own petty personal interests and who consider White nationalism the summation of Evil itself. But the Western civilization is rooted in the European gene pool and you cannot have the former without the latter. And if to preserve the latter you have to go to great lengths, including the cruelty of keeping out of a future White Homeland partially White people who are even smarter or more racially aware than most Whites living there (people like me, for example), then be it.


_______________
My two cents:
Like Martínez I live in Latin America and can see every day that what he says is the purest truth here down the South. However, in my humble opinion people like Martínez are worth a million of deracinated whites of this worst of all generations ever! I would not forbid people like him in the first, revolutionary generation of the new ethnostate. Once the racial war is over it will be relatively easy for a mixed couple to adopt an orphaned pure white kid who lost his parents during the war. It is just that simple…