By John Martínez
What you say doesn't invalidate my remark that people who are cowering in front of the anti-White dictatorship often misinterpret their own behavior as foolish sentimentality.

Immigrants are pouring into Western countries at the invitation of Western governments, and at the consternation of most White people. If White people had their say, for example, in a referendum, immigration would stop. So, if you would like to blame White people, you have to blame their lack of courage, not their foolish sentimentality.
Anti-White dictatorship?! I beg you pardon. Last time I checked every single Western European and Northern American government had been elected by popular, democratic vote. Who voted these governments into office and where do these politicians come from? From what you're saying, one might get the impression that these politicians are aliens from outer space who came to Earth in order to abet the niggerization / arabization / mestization of these countries, or that it is extraterrestrials who are voting for these folks, instead of adult nationals who have had ample opportunity to see (and live with) the consequences of their stupid political choices for several decades now.
Look, I have all sympathy for the people of North Korea, for example. They certainly haven't had any say in their government ever since the mid 50's. Their country was kidnapped by a gang of sociopaths with the aid of a million-strong army. They are real victims. There is a real case to be made that they are not responsible for what is happening to them. But for you to refer to contemporary North American and Western Europeans as poor, oppressed folks, terrorized into cowardice by autocratic, unaccountable governments (as you take it for granted that that is the case) is disingenuous, with all due respect.
I said something to this effect on another thread and a reader, Roger, apparently an English European himself, agreed 100% with me.
Trying to argue that their stupidity and their cowardice is in fact just cowardice is beside the point. The point is that Western Whites are ultimately fully responsible for what is befalling them. And trying to exonerate them from their sin against both their ancestors and their future generations is to assure that nothing will be done about it.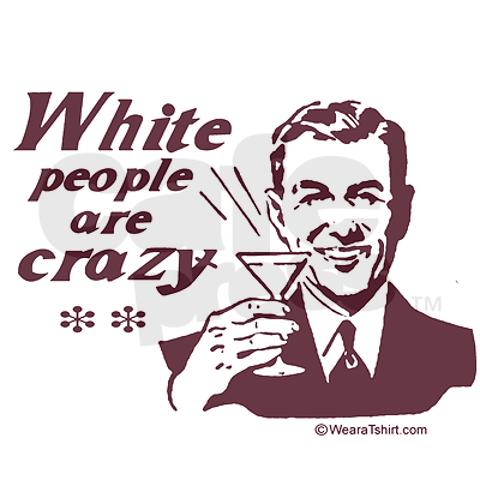 Whites have let the kikes in and have let them take control of their governments, finances, academia and press. Whites have allowed the inferior non White scum to colonize their societies. To blame "the elites" or "the political class" is a lame excuse because these segments of society are part and parcel of the said societies. Besides, the political class depends on votes to stay in power and what's more, "the elites" can perfectly well be boycotted into poverty, since we are not talking about Ancient Regime aristocracy here. If stupid liberal Whites can boycott a restaurant chain because its owner said something that displeased gays (link) the reason why the treacherous elite stays where it is, is because Whites want it to be there.
To quote John Derbyshire (discussing the Jewish Question) in a context that twists the meaning of what he said (I despise his philosemitism with all my heart):
97 percent of the U.S. population [and the European one, for that matter] ended up dancing to the tune of the other three percent. If that is true, the only thing to say is the one Shakespeare's Bianca would have said: "The more fool they."*
If Whites can mobilize for idiotic causes like homosexual "marriage", "human rights", "wymyn's rights", "global warming" and at the same time they don't organize to tackle real issues like Third World immigration it is because they don't want to. They are not interested. If they are not aware of the JQ, it is because they are not interested. And if they keep voting for treacherous politicians who have [messed] their asses it is because they don't mind it. So let them live with the consequences. At the end of the day, you have to sleep on the bed you made, right?


___________________
* In Act 5, Scene 2 of The Taming of the Shrew by William Shakespeare there's a line, "The more fool you for betting on my loyalty."