by Manu Rodríguez (translated from Spanish)


Rome not only opened Europe's doors to our Greek brothers, but also to the Syrians, and the Phoenicians, and Jews, and the Persians, and to the Egyptians…
It was a flood, a deluge of Eastern cults. Finally, nothing could be saved because we were not anchored onto anything solid. Uprooted, we went astray after a process of self-destruction that had even corroded our very roots, our very fundamentals (courtesy of our Cynic and Skeptic philosophers and Stoics). We navigated adrift, without a North; a wind without North. We laid at the mercy of anyone, of any clever devil. And that's what happened to us: a clever devil caught us, and we were held captive in his cave for more than a thousand and five hundred years.
In no way did we need any morality or Eastern cult. The European natives (indigenae, born of the interior) had their own gods (indigetes, divinities of the interior), i.e., their own laws, norms, morals. We were doing well: they were the treasures of the families, the ancestral legacy. While these values were maintained nothing bad could happen to us.
It was the contempt for such symbolic significances what marked the beginning of our decline and ruin: the neglect of our being. We should have been stronger. Instead, notice our superficiality in detaching ourselves from the highest value; our folly, our decline, our stupidity, our decadence, our weakness. We disappointed our parents who are in heaven. We were perfidious, unfaithful, disloyal, infidels; unfair.
Anyone who abandons his people, his mother country, is an outcast, a bastard. Those who abandon their Fathers and their legacy, these are the true stateless. They have no country, no parents; they're only infidels. But that was precisely our behavior. That's what they did, by force or degree, all of our ancestors: the Romans, Greeks, Germans, Celts, Slavs… All of them disowned the Fathers during the fateful Christianization of Europe. I speak for our ancestors. Upon us falls such guilt, such error, such treachery.
We, the present generations of Europeans, have to repair such perfidy, such disloyalty. We must reclaim the thread with our ancestors, the legacy; give it life again.
♣
Here's what we missed, what we throw overboard, what was lost of our sight. I speak of the genius of Rome, from her being and her becoming, of a living branch of the Indo-European tree that has not perished. Of her success and failure we must all learn. They succeeded in both keeping their identity, which made them strong, and their ethical significances, moral and civic, so familiar.
The symbolic significances I mention below are taken from the Atlas of World History by Hermann Kinder and Werner Hilgemann, page 88. They are slogans that provide strength and firmness, and moral courage. They were the weapons that we could have used then, and failed to do; but we can use them now. There is still time. It is time to recover what makes us strong and asserts us. Let's see if those significances remain valid. The following is a summary.
The preservation ( disciplina potestas) of the domestic or household order is made by the father (both parents we would say today without objection), by the authority (sapientia), the maturity of judgment (consilium) and integrity (probitas). The circumspection (diligentia), the rigor (severitas), and self-control (continentia, and temperantia) define the solemn character (gravitas) of their actions, acquired by the industriousness (industria) and tenacity (constantia). The offspring are educated in adult models (mos maiorum). Humility (modestia) and worship (reverentia) are the virtues that should govern the relationship of the younger generation with the older. Young people are also demanded obedience (obsequium), respect (verecundia) and purity (pudicitia, integritas morum).
As for the training of citizens this is what it says: Valor (virtus), independence of judgment and action (libertas), glory, devotion (pietas), fidelity or reliability (fides) and propriety in public life (dignitas) constitute the ideal virtues of a Roman citizen; something that he must put in the service of the community (res publica) in order to contribute to a greater power and greatness of his people (maiestas populi romani). The common good is the highest law (salus populi suprema lex).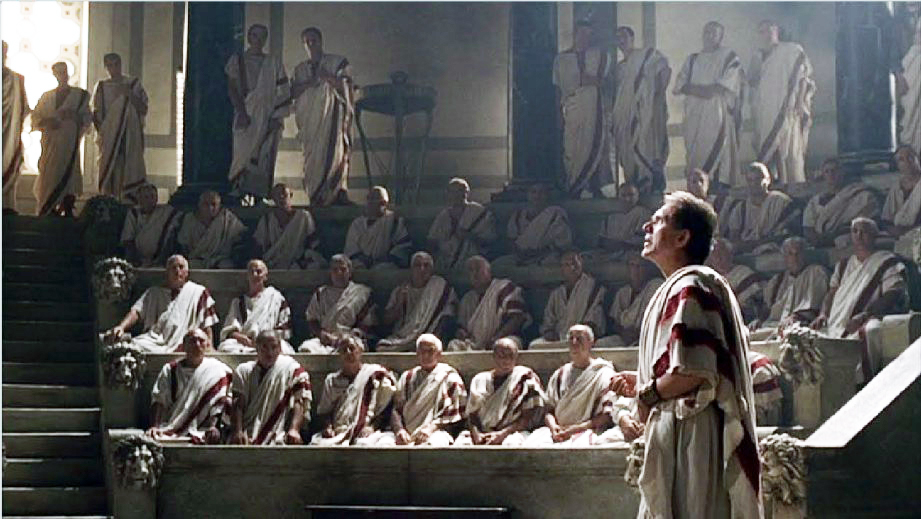 I also recommend the reading of the treatise De officiis (On Duties) of Cicero.
Each of these Latin terms has a wider semantic field that expresses the translation (that I copied from the original). The auctoritas had a sense of moral standing, as when we say "so and so is an authority in a particular science or branch of knowledge." The sapientia is both the wisdom, knowledge as intelligence, sanity. Pietas is the devotion we owe to the manes or Parents, the elder (mos maiorum) and to the res publica, the mother country. Sacrae patria deserere and deserere patriam were Roman expressions that designated desertion of the Fathers and the adoption of a foreign religion. Gloria is precisely fame, good reputation, be renown; reaching general and public honors after a cursus honorum full of merit, in the service of my people, for the greater glory of my people.
These values can be reclaimed today with dignity and without any demerit.
I remind my fellow citizens this past story because presently Europe (and the Magna Europe) runs a similar risk to that loss in the ancient world. This time it will be much worse because it is foreign people and foreign to our being what will dominate us. That was a purely ideological domination; this will also be a demographic domination. We will be clearly disadvantaged on earth and in heaven.
♣
The decline was soon shown in Greece (since the Alexandrian period) and Rome (since the Carthaginian wars): corruption, despotism, injustice, immorality, treachery—in all areas of life. Polybius and Cicero warned in Rome, and Columella and Sallust, Tacitus, Persius and Juvenal. Everyone noticed it and pleaded: "Go back to the sources, Roman: return to the Fathers, purify and recover the aura, the prestige (auctoritas), the majesty." All in vain. The echo of that failure still resonates today.
No, it was not the alien cults, nor the Jews or the Christians… It was us, our indifference and our nihilism, the cause of our destruction. There laid our weakness. We were not up to par. We failed to respond adequately to the Christian apologists, for example. There was no Demosthenes, no Cicero in the first Christian centuries. We watched them destroy our foundations. The philosophical schools provided arguments to the Christian propagandists (criticism of our gods, traditions and customs, our values). We weakened the security and confidence in ourselves, in our science, knowledge and powers. The future lords of Europe had little to add.
Doesn't this story sound familiar to you, European? Behold our times. Haven't we for more than two centuries been destroying ourselves? Which result we get from our current nihilism, our skepticism, our relativism, our political, moral and cultural indifference; our profound boredom? We repeat that history. We make the same mistakes. Again, we will be defeated.