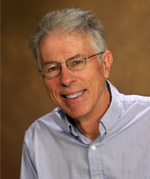 In my stats page I am seeing that my previous post, which reproduced Kevin MacDonald's most recent article, has been receiving at least some traffic from The Occidental Observer.
In the Addendum I have reproduced Lawrence Auster's 1998 unpublished chapter that inspired MacDonald to write his positive recapitulation of it.
I have just read Auster's piece, which is over eleven thousand words, and the following phrase caught my attention.
"The problem is that the Jews, in the absence of healthy majority resistance, have virtually made their sensibility the ruling sensibility of America…" [my emphasis]
Of course! The "monocausalists" who don't see absolutely anything wrong with the white psyche ought to take heed how, in the last centuries, Muslims have indeed showed healthy majority resistances with regard to the subversive tribe within their Islamic nations.
Judeo reductionism aside, Larry Auster's revelation is stunning insofar as it demonstrates that he has been conscious of the Jewish Problem all of these years of his blogging career since he wrote that unpublished book.
I hope that visitors of this blog find the time during this weekend to read the articles by MacDonald and Auster. Since it is practically impossible to comment in either of their sites, visitors are welcome to comment either here or in the Addendum.
Ex Gladio Libertas!
68 Anno Nostri Hitlerum