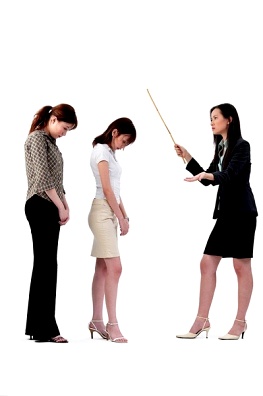 Occidental Dissent
(including a woman)
responds to liberal Norwegian women
about the Breivik incident:


1st response:
Marian,
(1) In Norway, the AUF is the equivalent of the ANC Youth League in South Africa and Campus Progress in the United States, where the future communists and socialists are trained to work as political hacks for the Democratic Party.
(2) The AUF is about anti-racism, multiculturalism, political correctness, socialism, and mass immigration. It seems clear that is why Breivik chose the AUF as his target.
(3) In Norway, the political class is just one branch of the same entity that is committed to this program of making the Norwegian people a minority in their own country. Obviously, there are parallels in Sweden, Germany, France, and America.
(4) Conservatives have always been skeptical of democracy. Plato, for example, was one of its most powerful critics. Have you heard of him? Plato hated "the open society."
(5) Even in America, we know that 100 percent of the rapes in Oslo are committed by Muslim immigrants, who are brought into Norway by the Labor Party. Thus, it is entirely fair to say that the Labor Party is implementing that agenda.
(6) Anders Breivik is far ahead of the curve. He is not a fool, a lunatic, or a madman. This is someone who is highly intelligent. The Unabomber, for example, was similarly brilliant.
(7) Finally, Norway has a very discernible political class (i.e., the Labor Party) with an agenda that anyone in the world can see with a few Google clicks. Obviously, there are people in Norway who believe—with good reason—that the agenda of the Labor Party will ultimately destroy their country and Europe as well.
Now I'm sure the young communists on Utoya can smoke pot, sing kumbaya, and pretend that everything is going to be fine when ethnic Norwegians are 25 percent of the population—White liberals don't have the slightest understanding of European history—, but smarter men than they are can see the writing on the wall and where this is all headed.
Where is all this headed?
I suggest you travel to the Balkans to ask the Serbs what it was like to live under the Ottoman Empire. Go ask them if they would like to live under the Ottoman Empire again. You might be amazed at your response.
No, people are not really all the same.


2nd response:
Marian: You are living in an Elite country. That's your problem. If your blood "royalty" can attend Public Schools, without fear of harm, then this means your Average Citizen is Elite.
You, and other lovely, exquisite, elite Nations (Nation is derived from the Latin word "natal" meaning "birth". A "Nation" is flesh and blood. Race, Marian, race) are importing thousands, and millions of savage racial aliens—who can never be you. They are not white. They cannot be you. You say rapes are uncommon—wait. Just wait. They are going to increase, in frequency, and barbarity, with every sand nigger you import.
You want us to learn about you? You need to learn about the tragic history of the USA. The USA was funded as a Republic—not a democracy. Democracies are the worst forms of Government, and they always trend down to the lowest common denominator: the stupidest, most selfish, worthless lout, in a society. Anyway, the USA, founded by Whites for Whites, allowed the Other in. It started with the Great Wave—40 years of greasy, roiling, vicious, aggressive, hostile, hate-filled European Jews. The problems—agitation, protests, social rending—began to emerge approx ten years after they settled in. Jews founded the N double ACP—and have used feral Darkies, ever since, as the blunt weapon against the hated White Christian.
This is happening in your Nation. You feral Darkies will kill you. Not Anders Behring Breivik—the Muzzies. They will kill you off. Shake off your delusions of "tolerance". They cannot be you—so they will kill you.
Elin H: You will be back in the caves, soon enough, when your land is taken over by Paki Muzzies. Stop being such a stupid twat, mmm'kay?


3rd response:
Elin H: Those of us who have actually lived among Blacks and Mexicans know what is coming to your country. In small numbers, the Darks will generally behave themselves. As their numbers increase, so will their aggression. You'll see. By the way, just what is the racial breakdown for rape, robbery, and assault in Norway? If Moslems don't commit all the rapes, what percent do they commit?


4th response (after Elin said this):
Elin—my initial reaction was aligned with yours. I bewailed the outcome that everyone will lament the loss of these poor little kiddies, etc.
Since I've been educated a bit, on the nature of that camp—I'll tell you why those kids, and young adults were guilty. They were engaged in being groomed for Rule, and would have actively prosecuted the destruction of Norway. They would have actively aided and abetted the genocide of the White Race.
Don't blame Anders Breivik for the death of that 14 year old girl. Lay that crime at the feet of her parents, and the organizers and funders of that camp. I know a 14 year-old doesn't have the slightest clue about what she's being brainwashed to do—but actions have consequences, and her ignorant participation in genocide, and her subsequent execution for being there is literally the Sins of the Fathers, being played out in blood.
I am a woman, but unless I make that fact known—I have generally been thought of as a man—I have always come across as a man online because I am usually analytical, and not touchy-feely emotional, in my thought processes. You are all touchy-feely female and therefore a danger to the White Race, and Humanity in general. I always deride the way females infantilize everything and attempt to characterize savage Darkies into the children they never had.
Your latest post is all about that. A textbook study of a woefully, suicidally wrong white western female, turning her racial and civilizational alien savages into her Pet Darkies, in her own enfeebled, dis-organized mind.
You are a disaster, Elin—and a danger to the world. You are obviously some type of Social Worker ergo Destroyer. You believe every line of BS that is poured into your empty, yet arrogant head because you want to, and because your noxious, grotesque "beliefs" advance your pathetic career. You are all poisoned Vanity and your Niggers will come for Elin. They will come for you.
You will deserve everything that happens to you. Why don't you learn something real—and take a few moments out of your hideous self-congratulatory vanity, to discover what's happened to aiders and abettors of the ANC take-over of South Africa? That's your fate, you sick vile twisted Race Traitor bitch.
When your savage feral Niggers come for you—and deliver unto you your Eve Caron Moment of Poetic Justice—think of us, Elin.
_______________
Source: here