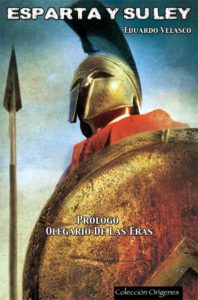 I only learned last month that the real name of the (late?) Evropa Soberana might be Eduardo Velasco, although we are not sure because 'Eduardo Velasco' could simply be a pen name for the Spanish writer.
Whether Velasco is alive or not, now that I've been reading at least some of the content of the sixty-one long articles he wrote (which means I've already uploaded more than half of them here), I see an analogy between Velasco's POV and Robert Morgan's: both blame technology for the current mess. I, on the other hand, blame mankind itself insofar as technology is merely Prometheus' fire that humans, Neanderthals as I see them in their present form, misuse.
Savitri Devi, in the book I am still proofreading, is also very critical of technology and industry. But she reluctantly accepts that Hitler had to use it to fight the evil world. Velasco and Morgan are more purists: they believe that technological civilisation is something like the apple of discord that led us out of the garden of Eden. I am closer to Hitler than to them because I don't believe there was an Eden in the past. Think of the human sacrifices of the Ancient World to which I refer in my book Day of Wrath (see the sticky post). Or the TV programmes about animals showing carnivores killing herbivores in horrific ways (visualise, for example, pythons or anacondas swallowing beautiful mammals).
Pace Velasco and Savitri, pre-technological Eden never existed. While I believe that today's man, whom I still see as a sort of exterminable Neanderthal, wasn't and isn't ready for the Industrial Revolution, a hypothetical overman could make good use of technology, after conquering the world for the Aryans of course. But for that he would first have to fulfil Delphi's precept: to know himself. (Only after my fiftieth birthday did I devote myself to racism; before that, only to a long autobiography.) Thus, for the bulk of the population to know itself, and finally be worthy of Prometheus' fire, we would have to arrive at Utopia. Meanwhile—:
'The stars are not for man'—Karellen (in Arthur Clarke's Childhood's End).
The only way to present these ideas well developed would be to translate another of Velasco's long essays, that here I called backup #24, and comment on it in detail. But I will do that only after I have finished proofreading Savitri's book and finished my excerpts from Holland's book.
There's still a lot of work to do…