'The Bells' is the fifth and penultimate episode of the eighth season of HBO's fantasy television series Game of Thrones, and the 72nd overall. It was written by D&D and aired on May 12, 2019. 'The Bells' features the final battle for control of the Iron Throne, with Dany's forces commencing their assault on Cersei's forces at King's Landing.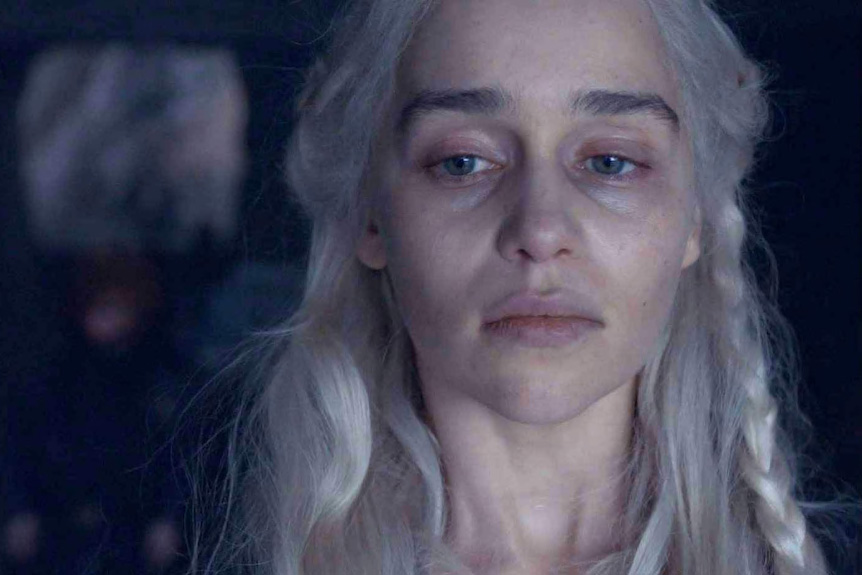 Quite apart from D&D's big mistake of compacting the plots that were left unfinished in a couple of episodes, fans also erred big by misjudging the last two episodes of the show. Although it would've required more seasons for proper execution, it makes sense for Dany to burn King's Landing in this penultimate episode. See Yezenirl's video 'Foreshadowing is not Character Development: The Rationalization of Tyranny'.
Instead of commenting on the bad messages from 'The Bells', I prefer to talk about one of the bad messages from the next episode, the finale.
Even at the show's most interesting moment, Tyrion's speech, the writers managed to insert a feminist message: Sansa's little sermon that left her as Queen of the North! As Yezenirl observed in an interview, that is cheating on the profound message of that moment.
Incidentally, on the 19th of this month I'll post a transcript of Yezenirl's video on why Bran's coronation was precisely where Martin's story was headed.