'The Queen's Justice' is the third episode of the seventh season of HBO's fantasy television series Game of Thrones, and the 63rd overall.
The first feminist message of the episode is the meeting between Dany and Jon at Dragonstone. I've been mentioning the nickname 'Dany' that Jon would give the queen when, in later episodes, they became lovers. But the official title of this feminist icon is just the way Missandei introduced her queen to Jon: 'You stand in the presence of Daenerys Stormborn, of the House Targaryen: Rightful Queen of the Andals and the First Men, protector of the Seven Kingdoms, the Mother of Dragons, the Khalessi of the Great Grass Sea, the Unburnt [fire doesn't burn her] and the Breaker of Chains [i.e., a SJW queen]'.
Regarding the other queen who also claims to be the protector of the Seven Kingdoms, Tycho Nestoris of the Iron Bank tells Cersei that she is the first queen in the history of Westeros. In other words, there had been no women in power prior to the show's internal timeline.
It's becoming increasingly clear that the show is, as we have been saying, a projection of the current lifestyles of a dying race to a medieval world that never existed. Later the episode shows us another kind of bad message: Grey Worm's mulatto army infiltrates Casterly Rock and captures the castle of the Aryan Lannisters.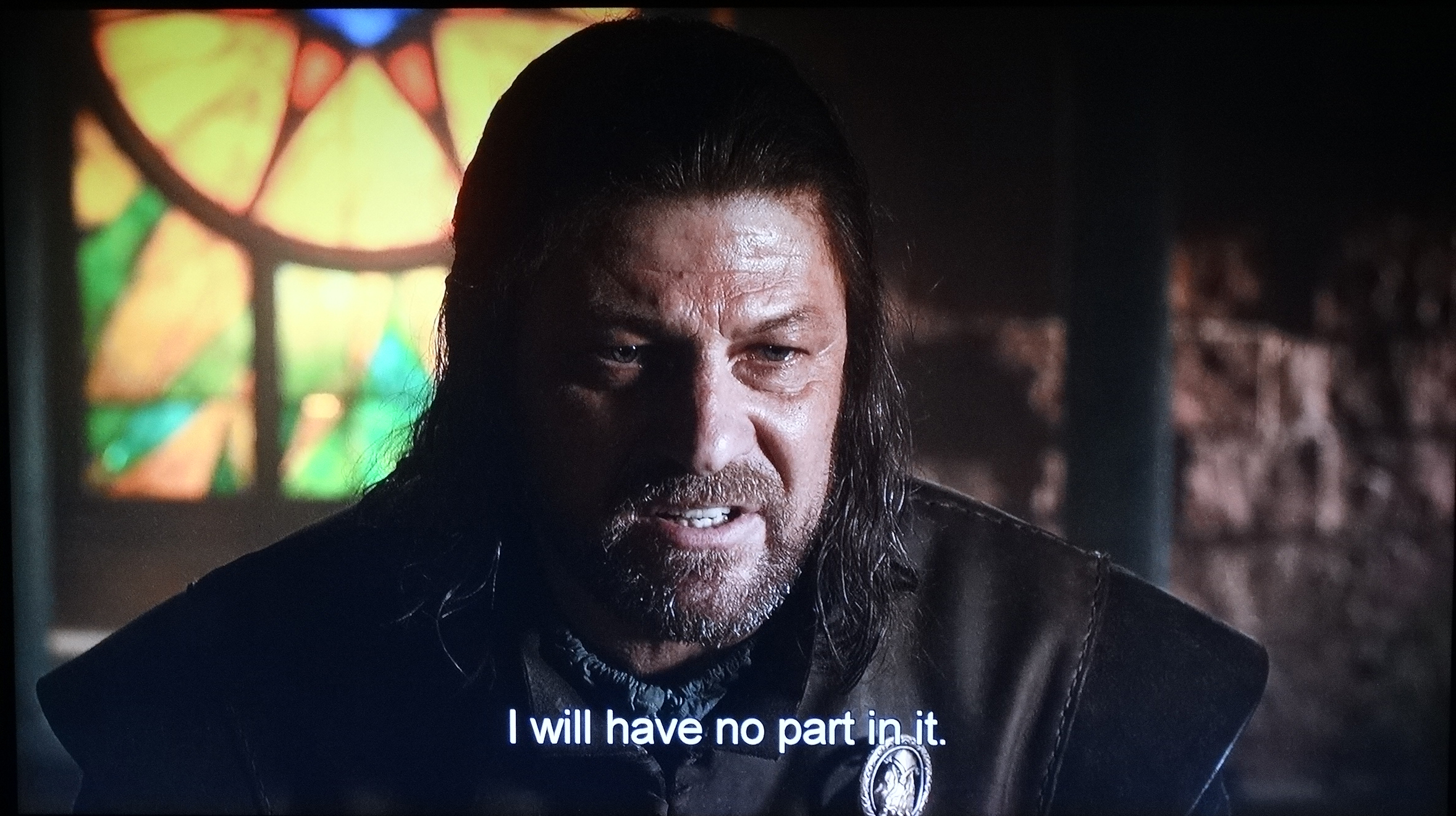 Then we see how, after Jaime, Randyll and their armies take Highgarden, Jaime Lannister (pic above) speaks one last time with Olenna before she drinks a poisoned cup.
YouTube fans are already starting to talk about the new series that HBO wants to premiere next year: a prequel to Game of Thrones based on Martin's fiction (something akin to what Peter Jackson did after his LOTR trilogy). From the casting we can guess that feminism will apparently continue, and perhaps this time one of the main characters is a black man. Hopefully the US dollar will collapse before its release so that the circus will stop looking funny to these degenerate whites…