Varg Vikernes of Thulêan Perspective twitted yesterday what we have been saying for a long time: that the original Greeks and Romans were Nordid (for a more academic explanation see The Fair Race pages 319-350 and 659-722). Vikernes wrote:

______ 卐 ______

Daily reminder that civilization itself comes from, promotes and always results in multiculturalism and hybridization.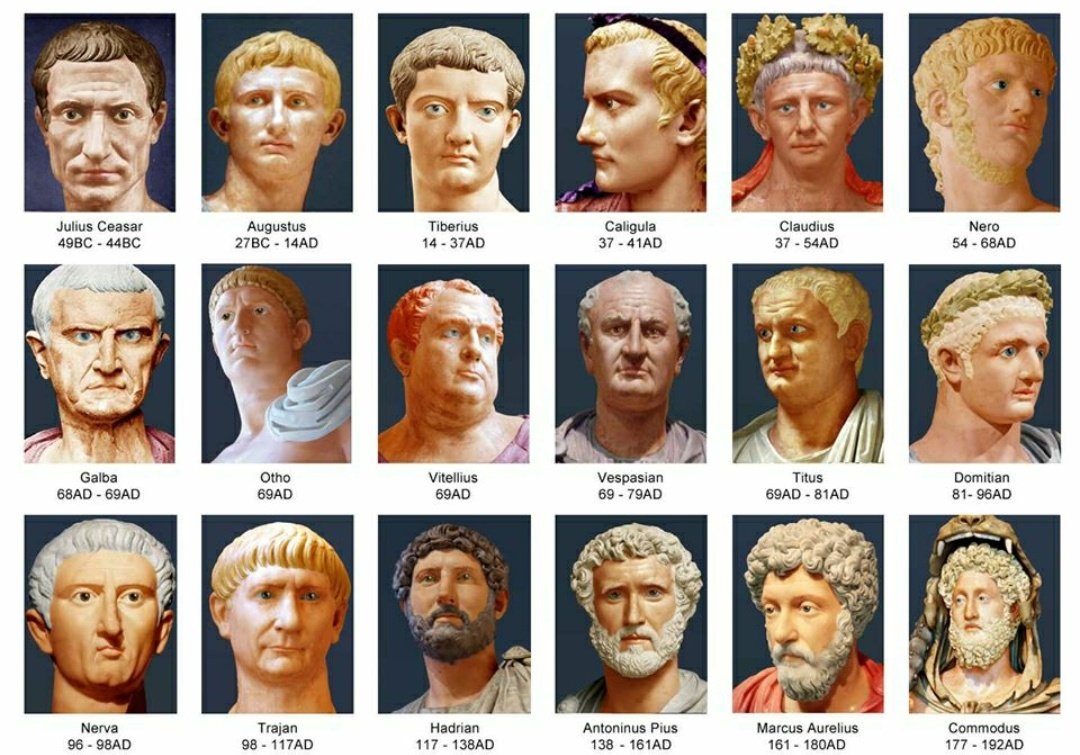 [Roman Emperors before Christianity took over]
The darkness of civilization moves northwards as we speak. Ancient Italy looked much like today's Scandinavia. The future Scandinavia will look like today's Italy.