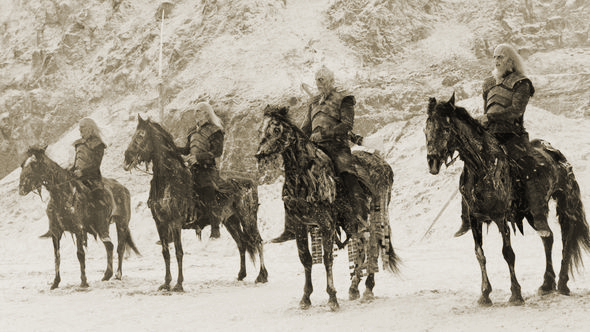 No visitor, to my knowledge, shares my philosophy (or religion should I say?) of the four words that I explain by the end of From Jesus to Hitler and, more abbreviated, in Day of Wrath.
One of the most relevant passages of this religion of mine appears in the introduction to my second volume, where I mention that a cute little animal was worth more than the millions of capital residents who drive through the freeway where I live, as they are negatively evaluated in my value scale; and the beautiful forms of life, positively.
Although I would like to burn the Bibles, using Christian metaphors it is as if the first trumpet of the Book of Revelation had already blasted around the four corners of Earth in January and, more recently, the contents of the first cups of wrath begin to be poured out on the sin cities.
Although I rarely watch the television of a culture I wish to be destroyed, recently a 60 Minutes commentator told the great truth about the crisis we are going through: 'I think this is Mother Nature's revenge' (see this pic of bats sold as food in China: a snapshot of the 60 Minutes documentary).
I had been waiting for the shrill trumpet blast since May 1976 (cf. my 1st autobiographical book, the translation of which will appear this month, and even more the 11th). I don't know if I'm going to die or not because of the Chinese virus. But these days I have been happy because, at last, the revenge will apparently begin to reach these exterminable Neanderthals.