In my soliloquy of yesterday I was thinking something I had thought about before. If there is something that unnerves me to see is that my capacity for hate seems like a volcano compared not only with normies but those who, on the internet, advocate the white race. It has always been an astronomical mystery for me to understand why my hate is so abysmal and why the modern westerner lacks such a feeling.
The conclusion I have reached is that my tragic past led me, naturally, to a tragic sense of life; and that even most internet authors and commenters have not suffered an iota of what I have suffered. But if I had not had that tragic life, would it cause me infinite hatred, anyway, to see a black man with an Aryan woman in the street with their mongrel son? Is my past really linked to my feeling of today? I have not been able to solve this question and I cannot resolve it because I do not have a window to that parallel world (where the adolescent César was not tormented).
One thing is clear: recovering the West can only be done with people whose hate is such that they hate the enemy more than they love their own lives. With people like that the System will fear us, and not us them. I mean the approaching civil war.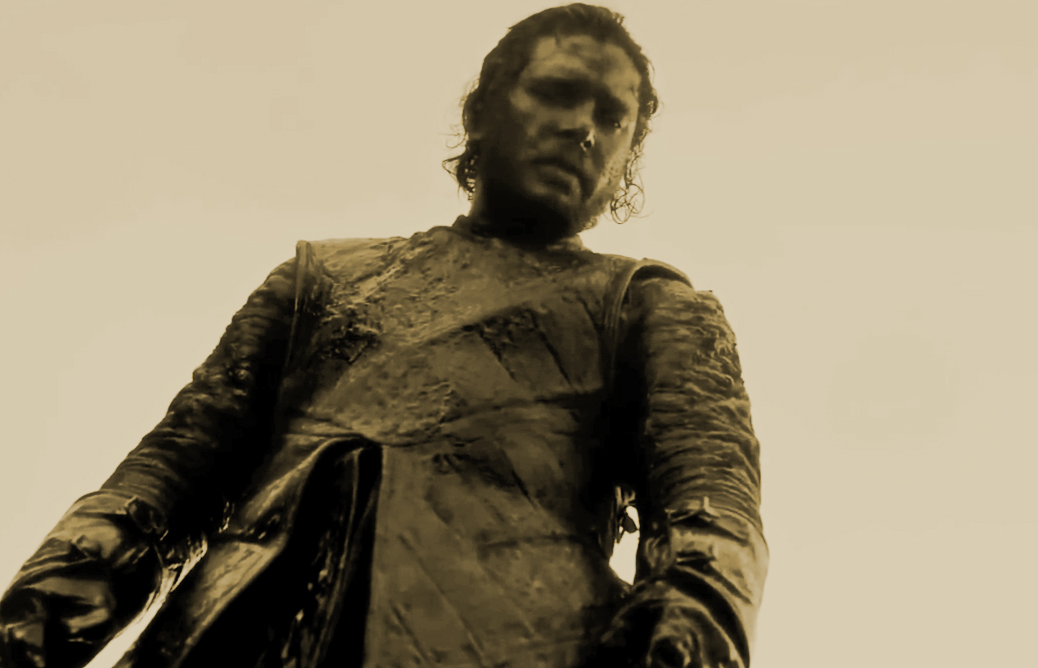 We must return once again to the animal spirit of the ancient berserks, giants of hatred (and then lesser men invented the legend of the giants). We must become animals again. Even in pop TV dramas this reality has been recognised (see YouTube clip: here).
I wait for the day when my face is as splashed with war blood as the above fictional character.