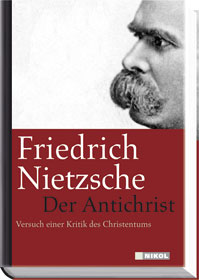 One more word against Kant as a moralist. 'Virtue', 'duty', 'goodness in itself', goodness that has been stamped with the character of the impersonal and the universally valid—these are all chimeras, and expression of decay, of the final exhaustion of life, of the Königsberg Chineseanity.
A people is destroyed when it confuses its own duty with the concept of duty in general…
Kant became an idiot. — And such a man was the contemporary of Goethe! This disaster of a spider passed for the German philosopher — and still does!