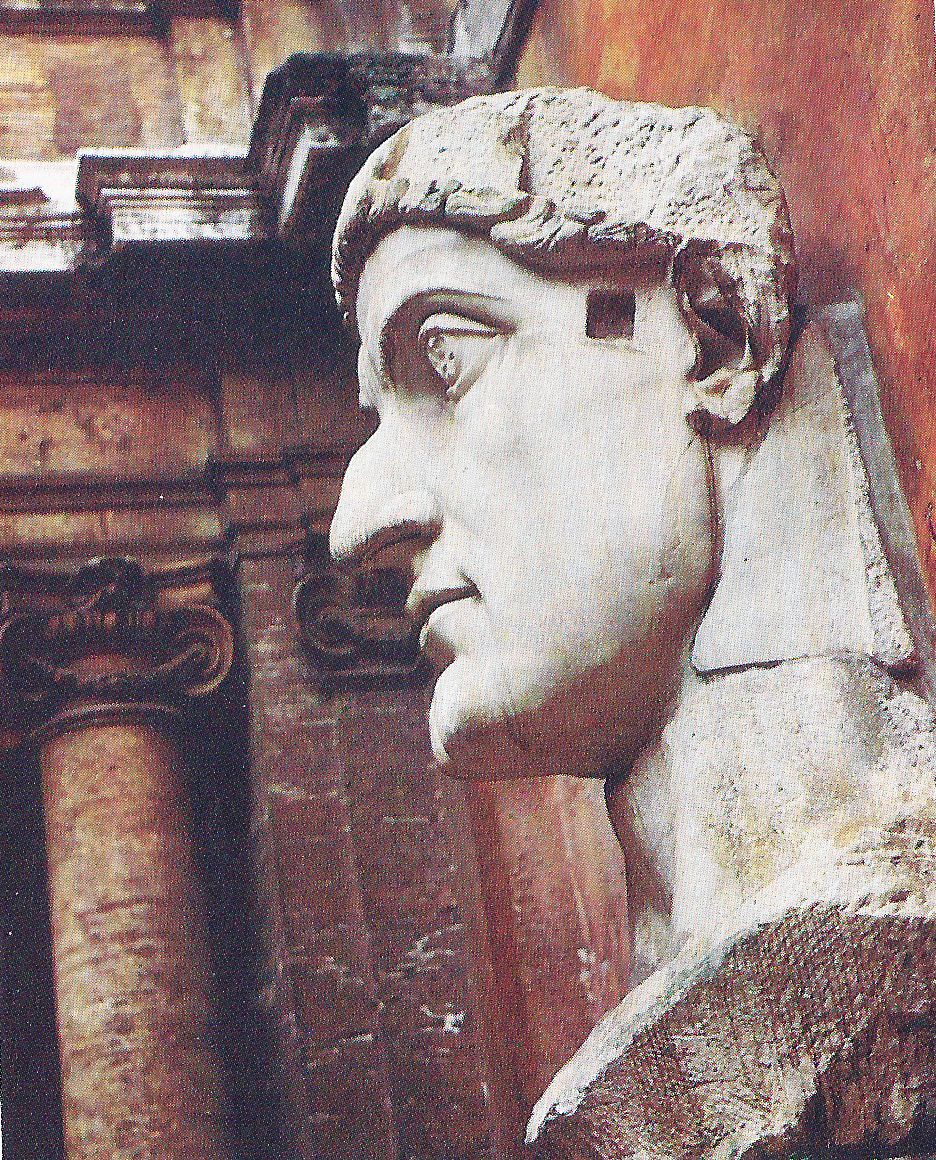 Editor's note: Is this the nose of an Aryan? St. Augustine was, in the world of the ideas of the decaying Roman Empire, what Constantine was for the State. Below, an abridged translation from the opening page of Karlheinz Deschner's chapter on Augustine in Kriminalgeschichte des Christentums:

______ 卐 ______
Chapter 20: The Father of the Church Augustine
(354-430)
'Augustine is the greatest philosopher of the patristic age and the most brilliant and influential theologian of the Church, full of ardent love for God and selfless altruism, surrounded by the soft glow of infinite goodness and the most attractive affability'.
—Martin Grabmann
'As a brilliant thinker, acute dialectician, intelligent psychologist, of a rare religious ardour, at the same time an affable man, Augustine was already during his life the great guide of the Latin Church. For the later time, his importance cannot be greater'.
—E. Hendrikx
'The force that moves me is love'.
—Augustine
'Hidden vengefulness, petty envy, became master! Everything wretched, intrinsically ailing, and invaded by bad feelings, the whole ghetto-world of the soul was at once on top! One needs but read any of the Christian agitators, for example, St. Augustine, in order to realise, in order to smell, what filthy fellows came to the top'.
—Friedrich Nietzsche The Antichrist § 59