It is uncommon that white advocates write about the financial chaos that is coming, a real winter for the West. Below, some excerpts from an article by Tom Shackleford published yesterday on Rebel Yell and republished today on Occidental Dissent. At least southern nationalists are taking notice of the widow opportunity that will be opened for whites to reclaim their societies. After all, to paraphrase the character who died yesterday in the most popular TV series, 'Chaos is a ladder'. (For more information on the coming financial chaos see here.)

As the crisis begins to set in, the Federal government may seek to bail out individual public programs based on political expediency. This will prop them up in the short term, but only delay the inevitable. It's possible that this could be attempted on a national, comprehensive scale.
Our national debt stands at nearly 20 trillion, increasing by roughly 1 trillion each year. Debt service already eats 6% of the budget, even though interest rates are below 2%. There isn't a defined limit on how much debt the US can take on, but doubling or tripling the debt just for pension bailouts would eventually push us over the invisible line of confidence. Nobody is sure where it is, but it's out there. After it's crossed, a debt crisis will ensue. This is especially serious for retirees since SS and pension funds own so much sovereign debt.

What if there's a market crash?
In 2008, governments and central banks were able to avert a depression and the failure of every major bank by borrowing trillions to bail them out, slashing interest rates to zero, and creating money to buy up trillions more in assets to artificially keep prices high. This was a temporary fix (they're still doing it) that has set the stage for a bigger calamity in the future. When the next crash inexorably arrives, they will be unable to employ this strategy a second time.
This could happen in 2 years or 2 days but it will eventually occur. As before every crisis, the dominoes are in place. What tips them over and when is unknown. It could just as easily start in Europe as the US. The consequences will be as unprecedented as they are profound. In the very least, many retirees will see the value of the pensions and private plans they depend on plummet. The ability to fund SS will also come under pressure. Many people will feel desperate and cheated, with nothing to lose. Rocky times are ahead.

Why is this never talked about?
I really doubt that rising presidential hopefuls like Kamala Harris or Cory Booker even understand compound interest to the point where they could perform a simple calculation. Many others understand that this issue is a real downer. "MAGA" or "I'm with her" sound much better than "You're screwed and I have no solution". The MSM is reluctant to discuss it because underfunded pensions implicitly call into question the wisdom of gibs and expensive 3rd world population transfers. However, the Alt-Right should be focused on it.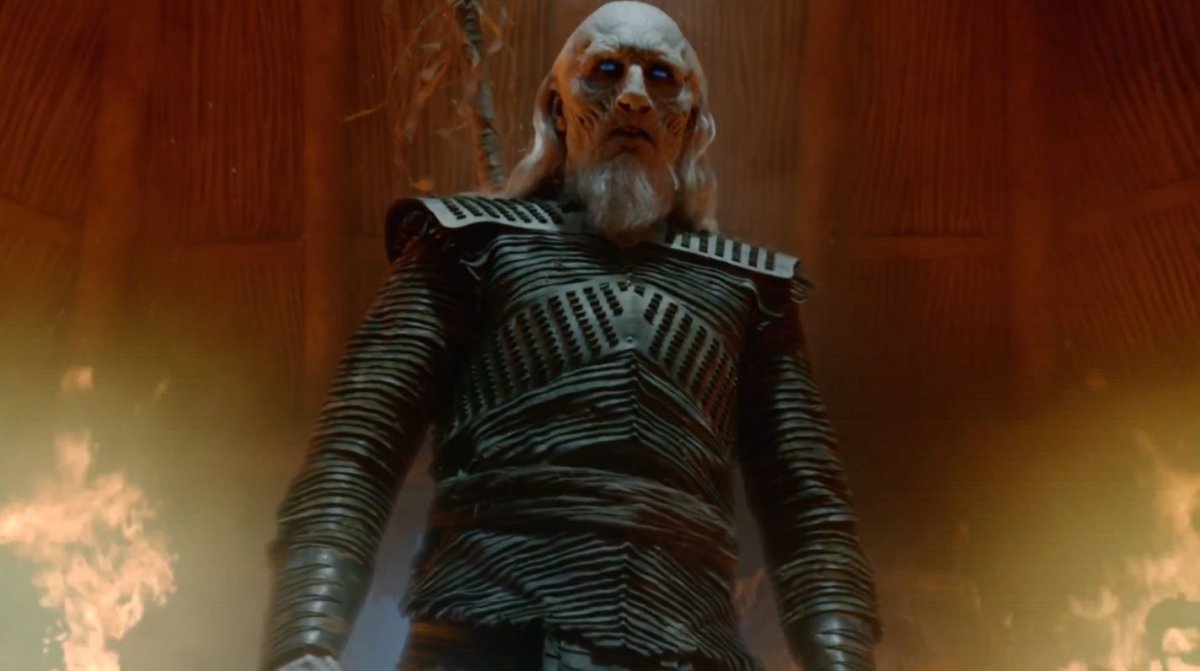 We've grown exasperated watching the latest Islamic atrocity or chimpout fail to move the needle. The sheep must be impoverished in order to become receptive to reality. Cheer up. Angry, destitute retirees are our army of White Walkers waiting to bring a rotten, unsuspecting world to an end.