by Sacco Vandal
Donald Thoresen recently wrote a criticism of the White Sharia meme, wherein he alleged that the proponents of the meme may perhaps be suffering from "self-hatred… and the internalization of white subservience." As one of the genuine originators of the meme—which was first promulgated on my podcast, The War Room, in late 2016—I assure you: this is simply not the case.
In his piece, Thoresen wonders why anyone on the Alt Right would be "attracted to the brutality of the Islamic world" and advises those who enjoy the White Sharia meme to "decolonize themselves." Unfortunately, it is Thoresen who needs to decolonize himself. He seems to have internalized the attempts of the darker races to meme our men into pacifistic, overly-civilized weaklings. Our enemies have facilitated this lie precisely in order to disarm us before moving in for the kill. But, in reality, barbarity is not foreign to us whites.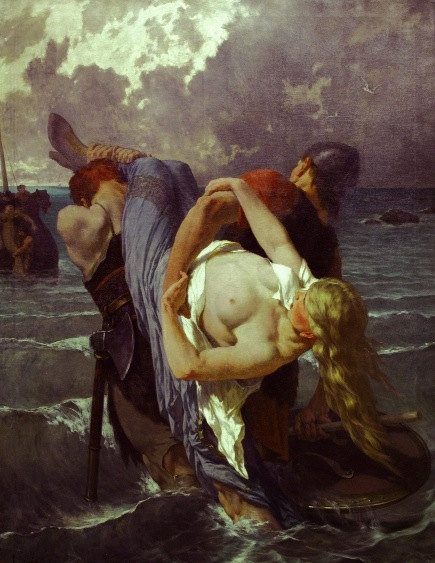 We should never forget that Faustian man was once, not so long ago, the most vicious and barbaric player on the world stage. Oswald Spengler referred to early Western man as "the red-haired barbarian" of "Frankistan." Whites did not conquer the entire Earth by being nice or civilized; Whites conquered the world by sailing into foreign lands and taking those lands by force. Vikings, Crusaders, and Conquistadores alike were all practitioners of rape, pillage, and plunder.
But, alas, we have lost that barbarity. Our enemies have successfully memed us into cowardly weaklings.
____________
Read it all: here