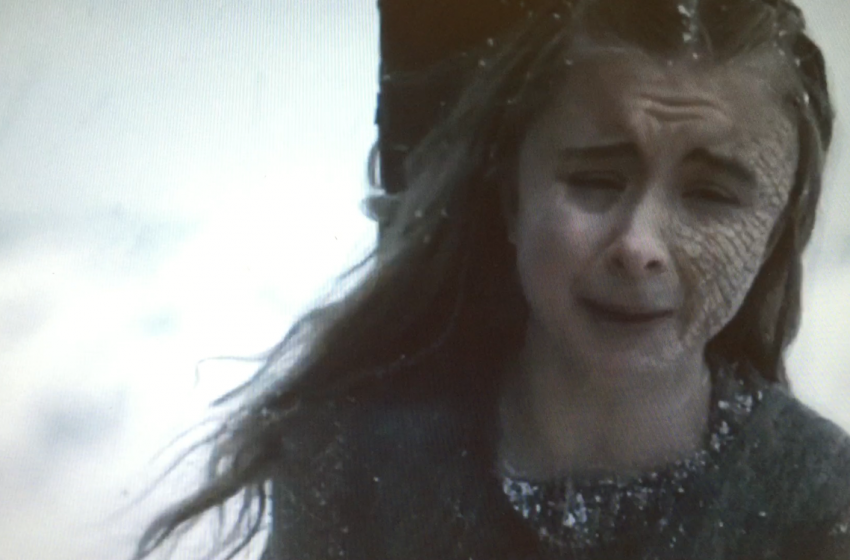 Was it really necessary to shock the audience with the ruthless decision of Stannis Baratheon to burn alive his daughter Shireen to death, as a sacrifice to the Lord of Light, in tonight's episode of Game of Thrones (the scene doesn't appear in the novels)?
I would argue that depicting the sacrifice of a child in the most popular television series was necessary. In the final sentences of The Return of Quetzalcoatl, the fourth book of Hojas Susurrantes I wrote:
I confess that to imagine what must have felt a Carthaginian boy… when his beloved dad turned him over the imposing bronze statue—to imagine what must have felt for such an astronomical betrayal when he writhed with infinite pain in the fiery furnace, moved me to write this epilogue. Although I was not physically murdered (only soul-murdered), every time I run into stories of a sacrificed firstborn it is hard to avoid them touching my inner fiber. In the final section of this work [Hojas Susurrantes—not yet translated] I'll go back to my autobiography, and we shall see if after such grim findings mankind has the right to exist.
See the disturbing context of the above paragraphs on pages 7-191 of my book Day of Wrath that translates most of the fourth book. A German who actually read it commented in this blog two years ago: "El Retorno de Quetzalcóatl: Spine-chilling… I had nightmares last night."

Monday update
"Worst parents ever" is what outraged Game of Thrones viewers are now saying over the boards, after watching Shireen's pitiful cries yesterday—"Father, don't do this! Mother, don't do this!"—before they turned into heartrending screams as the flames reached her small, innocent body.
What TV viewers ignore is that parents actually did this throughout the centuries of recorded history, especially in the Semitic world. The subject is so disturbing that very few researchers review the long history of such heinous sacrifices (only the tip of the iceberg appears in my book).
When the ethnostate is created, will people realize the importance of studying psychohistory?