Race-wise Americans should consider the sociology down the south of Río Grande. Half a millennium of miscegenation ought to be enough not to repeat the Iberian history of the Americas.
Mexico in particular is fascinating. On February 17, 1992 a Newsweek article asked humorously, "Is Mexico blond?" because sometimes the Mexican TV commercials show blond Mexicans even though they are a tiny minority here. What Newsweek failed to report is that it is not uncommon that some Mexicans with overwhelming Indian blood celebrate when, due to Mendel laws, one of their newborns surprisingly looks much whiter than most members of their family.
The most surreal case I've witnessed happened in the 1990s during a show of an extreme leftist in Chapultepec's Casa del Lago, in the open forum for stand-up comedians. I was fascinated to see books on sell authored by Stalin, Trotsky, Lenin and other commie luminaries very close a place with very poor, slightly mesticized Indians listening the comedian. Naturally, he was excoriating the Mexican bourgeois culture. But he said there was an exception: their women! The comedian said humorously that he much preferred the white Mexican woman to the common female of the proles.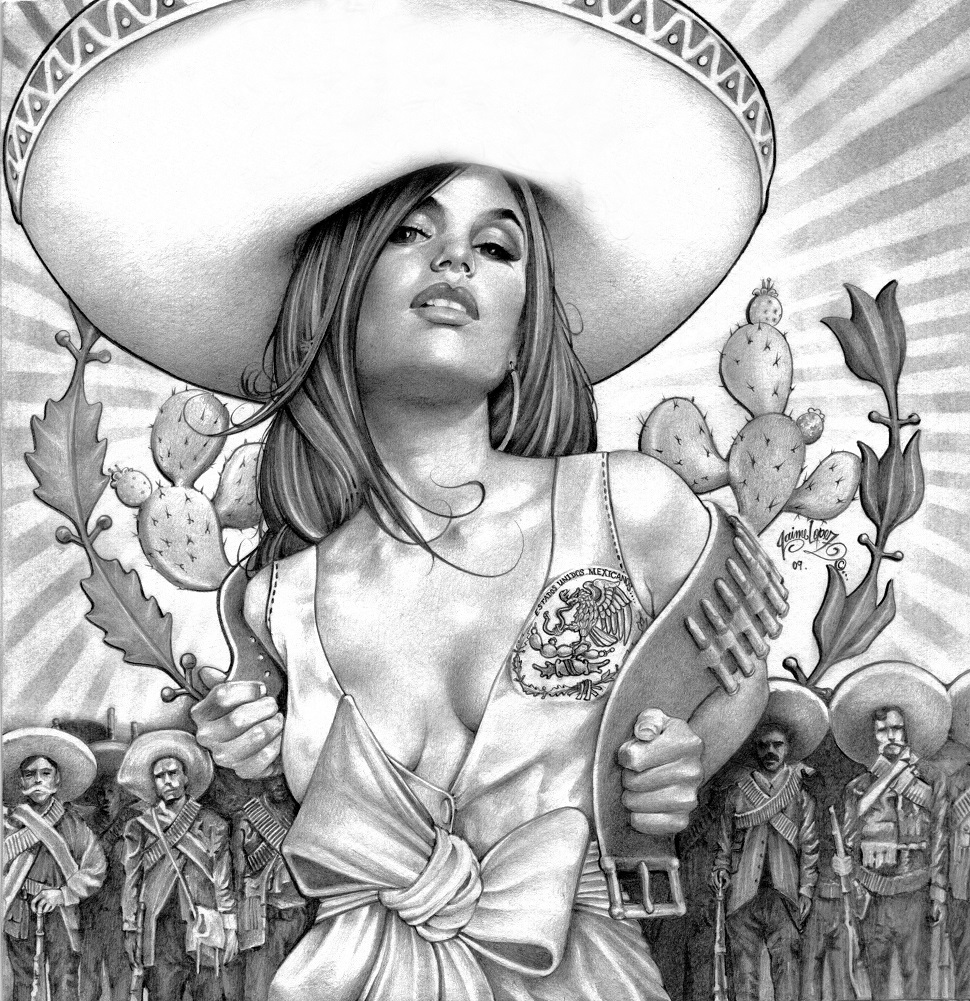 I was amazed since the brown audience never stopped to laugh at the comedian's joke. They didn't take any offence for what he said about the absolute superiority of the white female even though there were many brown women present; actually, virtually all of them were dark browns with their families. And this was a public show coming from an extremely radical leftist in a place that still sold books by Stalin!
We can imagine what would the reaction be if today a stand-up American Negro said the same about the appearance of the First Lady compared to, say, Nicole Kidman…
The anecdote makes my point beautifully. With five hundred years of miscegenation many "Latin" Americans, even the darkest proles, still can tell the abyssal difference between the superiority of the Aryan female before the Neanderthalesque native.