"Someone Who Knows Who They Are"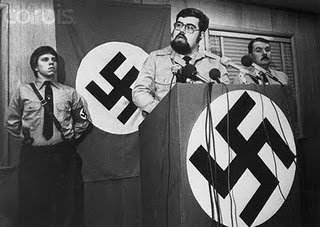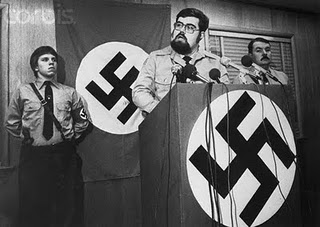 "For almost a year now," said Lainie Martínez, "there has been a full-blown armed insurrection against the United States going on here in the Northwest. Never mind the fact that those morons in Washington and our own bosses are too damned stupid to see it for what it is, or too blind and stubborn to admit the fact if they do!
"Where are they getting weapons and supplies and money? Who are their intelligence sources, their spies and agents, some of whom we both know damned well are in this very building with us as we speak?"
♣
"Okay, and after tonight?" asked Jarvis. "We gonna be running a long term undercover like dis, Rawlinson will have to be brought in on it, and a lot of other people as well."
"I know there will have to be others," said Martínez, "We'll need a whole task force. But we need to keep them to a minimum and compartmentalize everything, especially her identity. I don't trust Rawlinson. He's white and male and heterosexual, and by definition that means he's politically unreliable. His definition of hatecrime has always been a little too lenient for my taste, especially when it comes to hatespeech. He doesn't seem to understand that hatespeech is a dead giveaway for thoughts and attitudes that lead to hatecrime, and that once we know that hate is in a white male's mind we need to nip him in the bud before he can act on those thoughts. It's the only way to protect women and minorities. I don't want him in on this, and I don't want him knowing who Kicky is. And I don't want Roscoe or any of your compadres in corruption knowing what's going on, either. You just tell Roscoe it's all taken care of and you leave it at that, got it? I'm going to move Ms. McGee into a conference room upstairs now, and get her paperwork on this murder charge off the computers and out of the system now, before it gets too complicated."
♣
"Kicky, look, you know as well as I do where you've been and what you've done," said Lainie. "You know how to handle yourself on the streets and in prison. If you didn't have some moves you wouldn't have survived, you wouldn't be here. And you won't have to do anything proactive, no fishing for specific people or things, although needless to say, we're very interested in Mr. Lockhart. You don't have to ask leading questions or act overly curious. Just go with the flow and sound enthusiastic about their great racist revolution. We will be recording you every step of the way, and our intelligence people will be doing all the analysis and figuring out what the hell their scene is from the raw data you bring in. You'll just be a fly on the wall, so to speak, a listening post. Do whatever they tell you to, convince them you're just a bimbo, and of course use your sexual skills, which I'm sure you've picked up in your professional life.
"These men are brutes, granted, but like all men they're nothing but dumb thugs who think with their cocks, and they're not going to suspect a foxy bitch with neat tits who gives them good head."