One of the things that disappoints me in today's white nationalist movement is that they are unwilling to pronounce value judgments about homosexuality. When they interview overt homos, just as Robert Stark recently interviewed James O'Meara (who must never be confused with Michael O'Meara), the questions are always respectful, as if Stark believes that the kind of behavior that James promotes is perfectly okay.
Greg Johnson will soon publish James's book The Homo and the Negro for Counter-Currents (CC).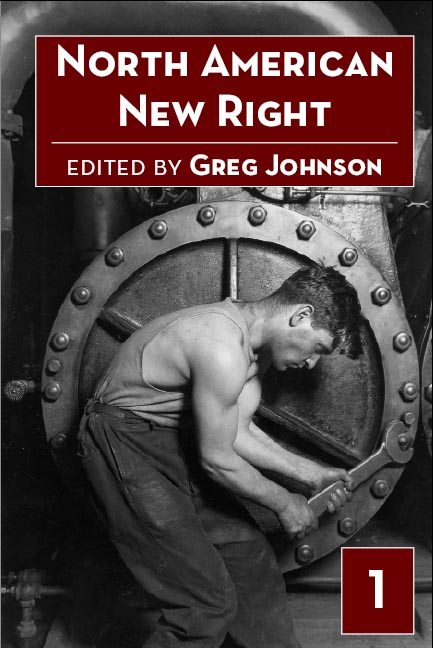 Johnson also included an essay of James in another book, the compilation of CC essays that has been released today and that contains no essay coming from the pen of the one who, in my opinion, was the best thinker among the writers that Johnson published in 2009-2011: Michael O'Meara.
My question:
Do you think that people like James are an asset to the movement? In Stark's interview last week James mentioned his "wild boys," the "heavy metal music" he loves, "drug induced mysticism" and said that all of this is compatible with "Aryan culture." He also mentioned "androgyny", "hermaphrodites," "sexual rituals," and that "all these are roots of Aryan culture." James even spoke of "drugs creating Western culture" and that "the great opponent of that is the Jew," who has hated "the horrible faggotry of paganism."
(See my formal refutation of these sorts of claims in Gitone's magic.)
In the comments section I've already mentioned James' blog, Where the Wild Boys Are, with the arresting subtitle "Aryan Futurism, Heavy Metal Entheogenic Mysticism, and Pitiless Hordes of Adolescent Warriors in Rainbow Thongs." Following next is what I already said at that comments section of my blog, some syntax corrected: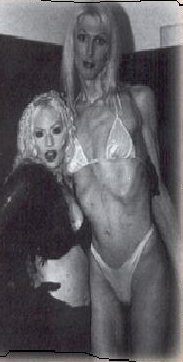 Who are the "warriors in rainbow thongs"? When James linked Johnson's interview in his blog, he used a pic of a transvestite under the title "Shameless Public Posturing." I guess James is trying to say that there's nothing wrong with such posturing.
I consider myself fairly tolerant toward homosexuality. But tolerance is restricted to the homos who live discreet lives and keep their preferences in the privacy of their homes. Overt transvestite behavior crosses the line. And not only transvestism. Consider this:
James' blog features the below image at the top of his blog (just as I feature the face of Botticelli's Venus above). Note the blood/semen—whatever—running through the hairy legs, presumably of a male with rainbow butts.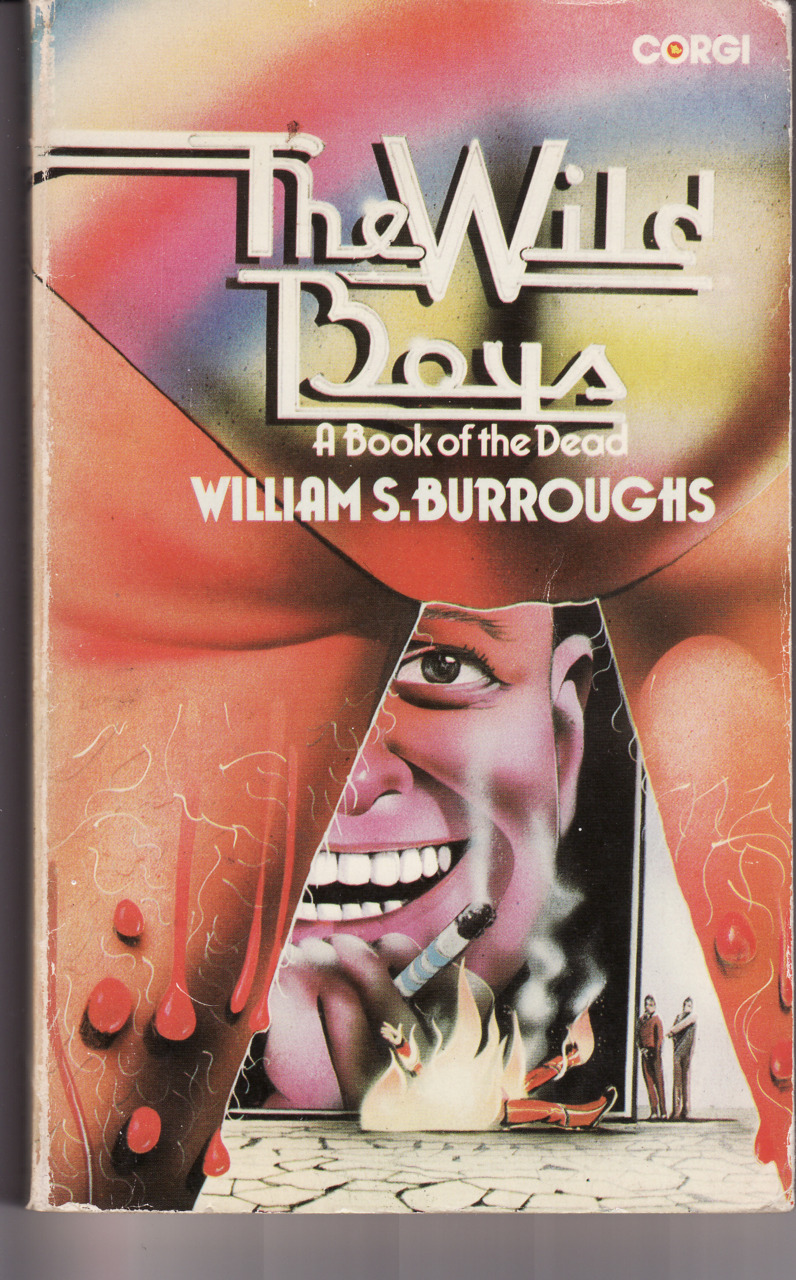 The Wild Boys is a novel about the violent world of homosexual renegade boys. It was authored by William Burroughs, a well-known writer who despite marrying a Jewess he picked up boys in steam baths and moved in a circle of homosexuals and runaways. Something analogous without the overt sexuality can be said about the grotesque cheering that, in the commentariat section of CC, Jef Costello got for his review of Fight Club: another nihilistic novel written by another homosexual.
Am I living in a different cultural world from the one that white nationalists inhabit? Like the monocausalists who cannot see that Christian axiology is involved in the darkest hour of our civilization, nationalists seem to be clueless about the fact that some of them are part of the cultural movement that is driving our civilization straight toward the abyss.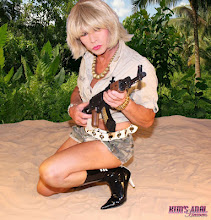 This is the pic advertised in James' "About Me" section of his blog. Does this look like a white nationalist to you?
Even a child could easily grasp the idea that nationalism means a nation for whites with hetero men enjoying the privilege to woo young females (see the first Max Parrish pic that I advertise in this blog) and found large families: an institution that, in the recent Stark interview, James seems to abhor. Yes: both James and I suffered from abusive Catholic upbringing. But unlike me James doesn't seem to have come out in one piece after such upbringing (cf. my essay, "A woman chasing after her revenge" to see what do I mean).
Last February I watched a documentary of the Hassidic Jews in New York. Guess what? They forbid among themselves the sort of heavy metal music and "drug induced mysticism" that James so heartily approves; the kind of nihilistic films and novels that are reviewed at CC, and even the internet: the only way to convince all of their women to get married, according to the rabbi interviewed in the documentary.
Hitler and the Nazis saw it clearly too. They forbade non-closet, overt homosexuality and degenerate music. And male bonding among the Teutons was basically heterosexual. They ended up forming families—nothing of the sort found in the novels of outright degenerates like William Burroughs.