'A Knight of the Seven Kingdoms' is the second episode of the eighth season of HBO's fantasy television series Game of Thrones, and the 69th overall. The first feminist message of the episode is seen in the Winterfell smithy, during the dialogue between Gendry and Arya. I don't even want to detail it because, later, what happens between them is worse. As always, the woman is on top of the man in the sexual act, and in this case Arya was losing her virginity! By getting on top of him, she plays the role of the macho.
Later, speaking alone with Sansa, Dany tells her: 'We have other things in common. We've both known what it means to lead people who aren't inclined to accept a woman's rule. And we've both done a damn good job of it, from what I can tell'.
But that's nothing. The most offensive scene of the episode comes later, when Davos gives hot food to every commoner in Winterfell, outside the castle walls, in the winter. An adult male gets the soup with these words: 'My lord, we're no soldiers'. The men from the north are preparing to fight the Night King's army, which has already crossed the Wall and is heading to Winterfell. Davos replies: 'You are now' and the man is stunned. Davos has to reassure him with personal anecdotes, as Davos isn't a warrior either (although he has participated in important battles).
The next person who reaches out to Davos with an empty plate to receive the soup is a little girl, about ten years old, and she says to Davos with the accent of a little English girl: 'All the children will be going below [of the castle] when the time comes. But… I want to fight'. There can be no clearer message.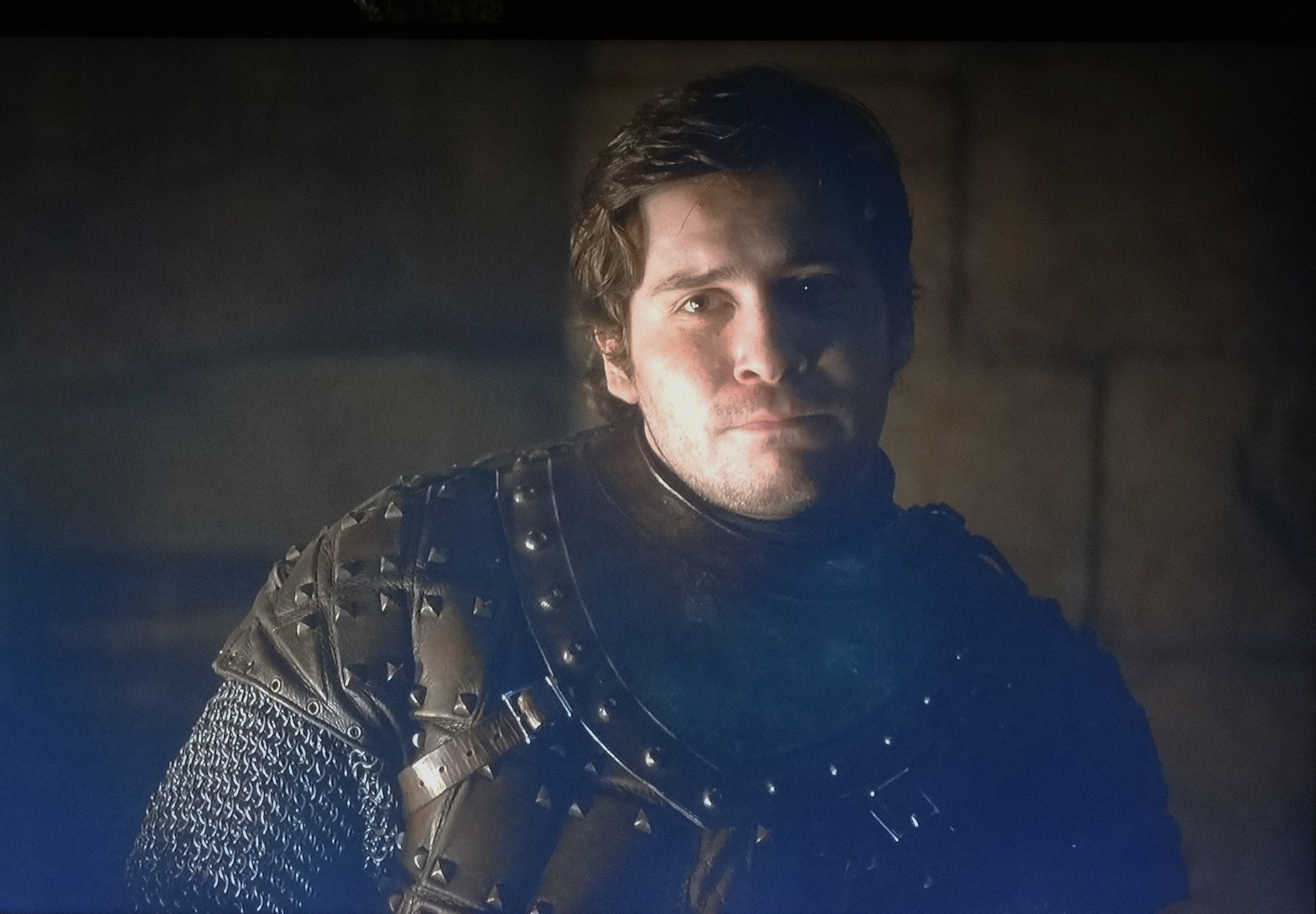 Above, Podrick, Brienne's squire, right before Jaime knighted Brienne, a woman, for the first time in Westeros history. That naming gave the episode its title, 'A Knight of the Seven Kingdoms'.
In the next scene, Jorah Mormont asks his cousin Lyanna Mormont—the girl who, as we have seen, has admonished Jon several times in front of the lords—to stay in the crypt under the castle during the battle, along with the women and children. Lady Mormont replies that she will fight alongside her soldiers (in the next episode we will see that she dies heroically when the Night King's army of the dead infiltrates the castle).
Perhaps what was most worth hearing from the episode was the song Podrick sings on the eve of the enemy army arriving at Winterfell, which can be heard: here. Many of those in the castle will die in a few hours. The song conveys a state of unusual relaxation before facing destiny.